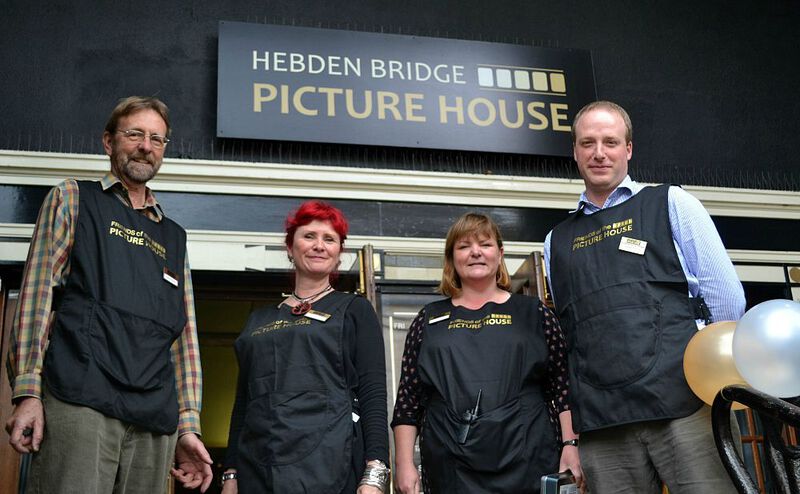 FRIENDS OF THE PICTURE HOUSE AGM
Do you want to help programme and organise themed events around a monthly Saturday screening at the Picture House? Then come along to the Friends of the Picture House AGM on Thursday 15th October at 7.30pm in The Space at the Hebden Bridge Town Hall (wheelchair accessible) and get involved. At this meeting there will be:
1. A summary of the Friends' activities since the last AGM
2. Reporting of the group's finances
3. An introduction to new committee members (and vote if necessary, see below)
4. Open floor to Friends members for ideas and questions (Rebekah Fozard, the Picture House manager, will be at the meeting to contribute and answer questions)
The Friends of the Picture House have in the past year raised over £2000 through movie poster sales and our Christmas raffle to put towards the upcoming refurbishment of the foyer. From this December the Friends will be taking charge of a monthly Saturday tea time (5.00pm) screening. We will programme the films and organise themed events around the screenings.
All these activities to support our cinema require support from committee members as well as other Friends volunteers. The committee meet once a month for an hour or so and run events like the poster sales and the upcoming Friends Saturday screenings.
If you would like to help and get more involved by joining the Friends of the Picture House committee please email foph( at )hebdenbridgepicturehouse.co.uk and summarise in no more than 100 words what you will bring to the committee. This is in case there are more than 15 candidates, which is our maximum committee size; in such an eventuality we will have a vote at the AGM using those 100 words as a summary of your candidacy.
We look forward to seeing you there.
Paul, Kate, Fyfe, Maggie, Moya, Jill and Mick
The Friends of the Picture House Committee
Click the link below to visit the Friends Facebook page: