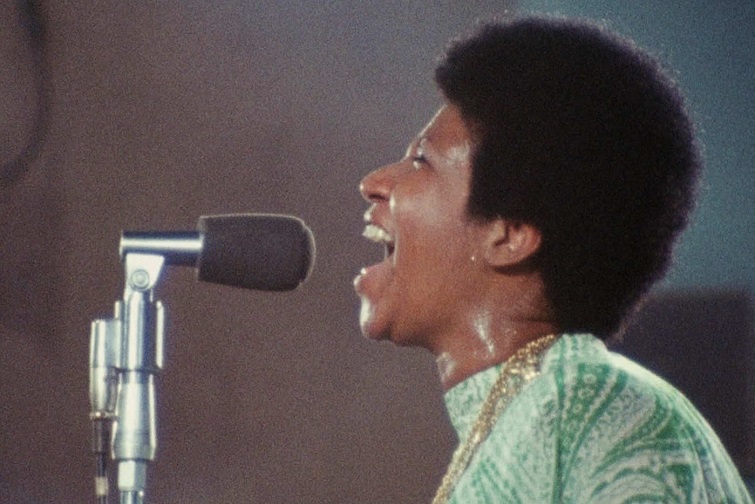 | Date | Time |
| --- | --- |
| Fri 24th May | 7.45pm |
| Sat 25th May | 7.45pm |
| Sun 26th May | 5.00pm |
| Mon 27th May | 7.45pm |
| Tues 28th May | 7.45pm S/T |
| Weds 29th May | 7.45pm |
| Thurs 30th May | 10.30am |
Dir: Alan Elliott, Sydney Pollack | USA | 2018 | 87 mins
Documentary
For two nights in 1972, Aretha Franklin went back to her roots to perform in a Los Angeles Baptist church. The recordings became 'Amazing Grace', her most successful album and still the top-selling gospel record of all time; but the accompanying footage (shot by the late Sydney Pollack) has never before been shown on screen – and it's a revelation, even to those familiar with her extraordinary talent. In a spare, stripped back setting, Franklin and her audience commune spiritually, soulfully and emotionally via nothing but the transcendent power of her phenomenal, awe-inspiring voice. Unmissable.
"A spine-tingling sensation" The Guardian
The screening on Tues 28th May will be shown with subtitles projected onto the screen for the hearing impaired, and these are signified by the symbol S/T on the website and in our monthly brochure. Please note all other screenings of these films are without subtitles.
All times listed are the programme start time unless otherwise stated. Films start approx 30 mins after the programme start time.