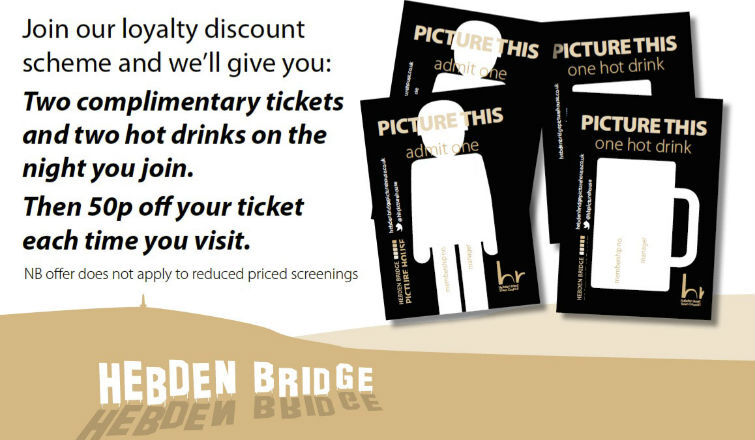 PICTURE THIS - MEMBERSHIP SCHEME
Join our Picture This scheme and we'll give you the following:
Two complementary tickets and two hot drinks on the night that you join, and then 50p off the price of your ticket on each subsequent visit * (see restrictions below)
Membership of Picture This runs for one year. If you would like to receive our monthly brochure at your address, please add £5 to the cost of your membership.
INDIVIDUAL – £20 (or £25 including monthly brochure)
JOINT – £33 (or £38 including monthly brochure)
To join, just complete the form below and bring it to the Picture House with your payment (cash or cheque). We will post your membership card to you within 2 weeks of receiving your application.
*Restrictions – Picture This discount not applicable to Elevenses, Parent & Baby, Live Events or Special Screenings. One 50p off per card presented; joint members must present two cards to get a total £1 admission discount.