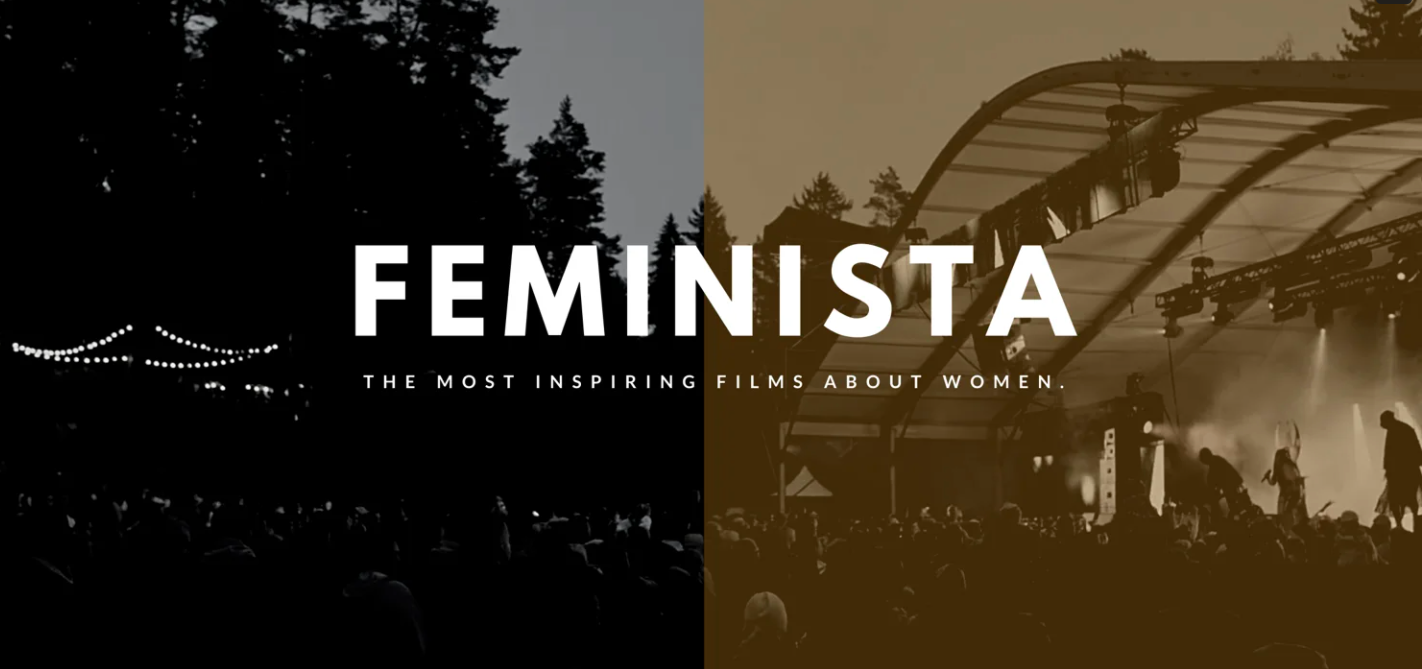 We're delighted to team up with Modern Films to bring you an exciting selection of films for you to enjoy from the comfort of your home. We will benefit from 50% of the film hire fee, so you're supporting your local indie cinema whilst seeing the best of this year's film releases. Enjoy!
PRE-ORDER FEMINISTA FILM FESTIVAL HERE
To celebrate International Women's Day (8 March) we are thrilled to announce that Feminista has partnered with Modern Films to host this year's virtual tour. The 2021 Feminista Tour Programme will be available to view online via the Picture House at Home online platform from March 1 – 31. From musical pursuits to outdoor challenges, these women are change makers and trail blazers. You'll definitely be inspired to turn up the music and start planning your next adventure!
FILMS ON TOUR:
Run time: 1 hour 41 minutes
Kim I Am
Singer-songwriter Kim Hill met a young rapper who suggested they start making music together. That rapper's name was will.i.am, and the group became the Black Eyed Peas. The rest is history — or is it?
Run Time: 13:41 Director: Ben Proudfoot
*Voted Most Inspiring Film by The Girls' Network.
OK Chlöe
Chloe Swarbrick is New Zealand's youngest MP. She's a member of the Green Party, the LGBTQ+ community and an inspirational figure to millennials everywhere. Learn what it's like to be a revolutionary member of parliament in a political system disconnected from those it represents.
Run Time: 08:45 Director: Charlotte Evans
The Other Fab Four
Meet The Liverbirds! In the mid-1960s, four teenagers from Liverpool were changing the face of pop music. Their names were Mary, Sylvia, Pam and Val. Run Time: 16:28 Director: Ben Proudfoot
Par For The Course
The Mirnavator is back! Mirna Valerio is a runner who advocates for body positivity. This is a super short film with a big message. Run Time: 03:40 Director: Kody Kohlman
Кerli – Shadow Works
A strikingly visual and intimate look at the music and creative process of Kerli, an Estonian singer/songwriter and philosopher. Kerli calls herself a magician; The Girls' Network calls her A Goddess! Run Time: 13:45 Directors: Anastasia Zazhitskaya, Georgius Misjura
Wood On Water
Hannah Maia spent forty days canoe tripping in the Canadian wilderness with twelve young women. They were cold, bug-bitten and boob-deep in a muskeg bog while carrying incredibly heavy canoes on their heads. It was fun! Run Time: 45:00 Director: Hannah Taylor-Bird
You can pre-order your tickets now simply by selecting Hebden Bridge Picture House via the link above. As per usual we will benefit from 50% of the film hire fee, so you're supporting your local indie cinema whilst seeing the best of this year's film releases. Enjoy and thank you for your support!
Please note: Once purchased, you will be able to watch the film for the next 48 hours. For more information, and to find out how streaming works and which devices can be used to view this film, please check this FAQs page. If you experience any technical issues, please contact info@modernfilms.com.
Please read our Cinema FAQs page detailing our safety guidance and refunds policy.