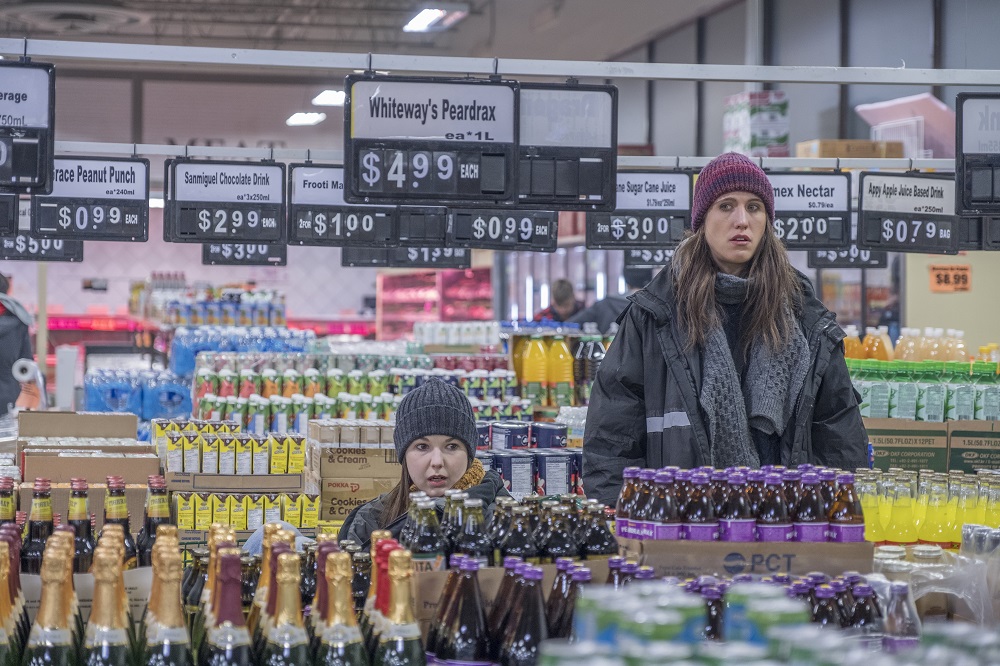 We're delighted to team up with Modern Films to bring you an exciting selection of films for you to enjoy from the comfort of your home. We will benefit from 50% of the film hire fee, so you're supporting your local indie cinema whilst seeing the best of this year's film releases. Enjoy!
Directed by Patricia Rozema
Drama | English | 91 min
A powerful, funny and highly original look into the conflicted psyche of a fiercely independent millennial woman – played by two actresses simultaneously.
Cass is a single writer who lives by her own rules. She's also a bit of a disaster. Following the sudden death of her mother, Elaine, she finds herself in crisis, unable to think straight with a debate raging inside her head. This movie makes that invisible conflict visible: Cassandra battles it out while figuring out what to say at her mother's funeral.
What unfolds is a wild careening through grief, anger, sex and self-sabotage in an exploration of the messy lives of women from both generations. Raucous jokes, musical numbers and heart- breaking memories add up to a deeply moving and political portrait of a mother and a daughter as seen through the eyes of one conflicted young woman.
Please note: Once purchased, you will be able to watch the film for the next 48 hours. For more information, and to find out how streaming works and which devices can be used to view this film, please check this FAQs page. If you experience any technical issues, please contact info@modernfilms.com.
Please read our Cinema FAQs page detailing our safety guidance and refunds policy.