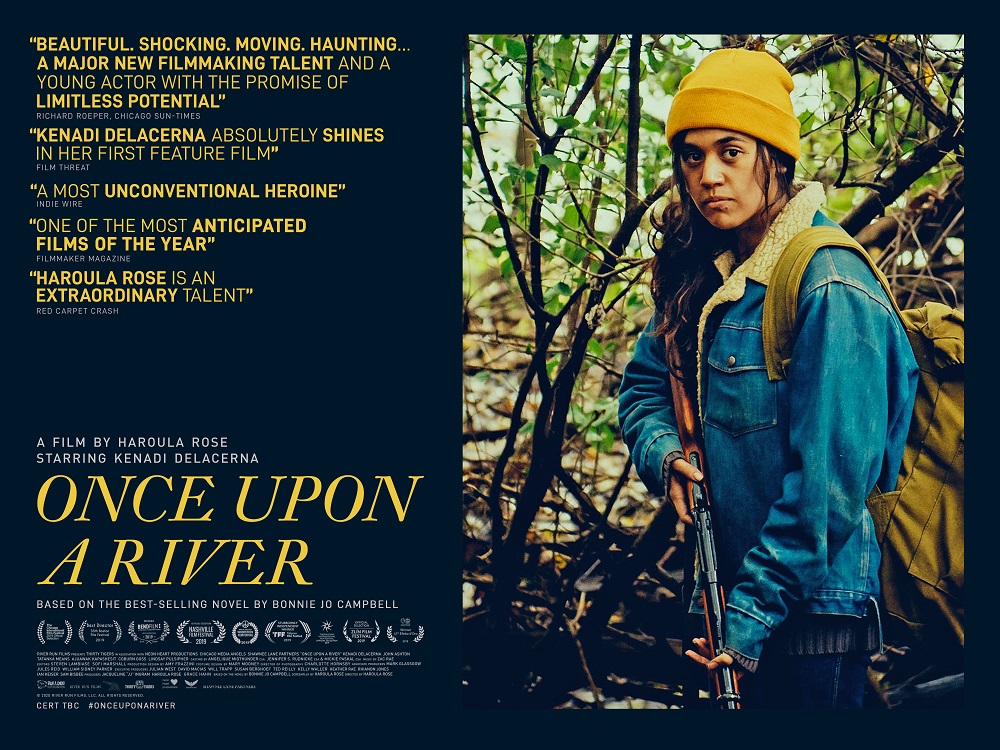 We're delighted to team up with Modern Films to bring you an exciting selection of films for you to enjoy from the comfort of your home. We will benefit from 50% of the film hire fee, so you're supporting your local indie cinema whilst seeing the best of this year's film releases. Enjoy!
On release Fri 7 May
ORDER NOW
Directed by Haroula Rose
Drama | English | 94 min
Once Upon a River is a gorgeous, festival-favourite slice of mid-western Americana ideal for fans of work such as Wendy & Lucy, Leave No Trace, We The Animals and Frozen River. Featuring a great folk music soundtrack and compelling central performance from young newcomer Kenadi DelaCerna.
Once Upon A River is the story of Native American teenager Margo Crane in 1970s rural Michigan. After enduring a series of traumas and tragedies, Margo sets out on an odyssey on the Stark River in search of her estranged mother. On the water, Margo encounters friends, foes, wonders, and dangers; navigating life on her own, she comes to understand her potential, all while healing the wounds of her past.
Please note: Once purchased, you will be able to watch the film for the next 48 hours. For more information, please check this FAQs page. If you experience any technical issues, please contact info@modernfilms.com.
How we list our screening timings has changed. We now list the actual film / live arts event start time, not the time of our pre-show programme. Doors usually open 45 mins before this. Please arrive in good time before the start time listed, and enjoy!
Please read our Cinema FAQs page detailing our safety guidance and refunds policy.