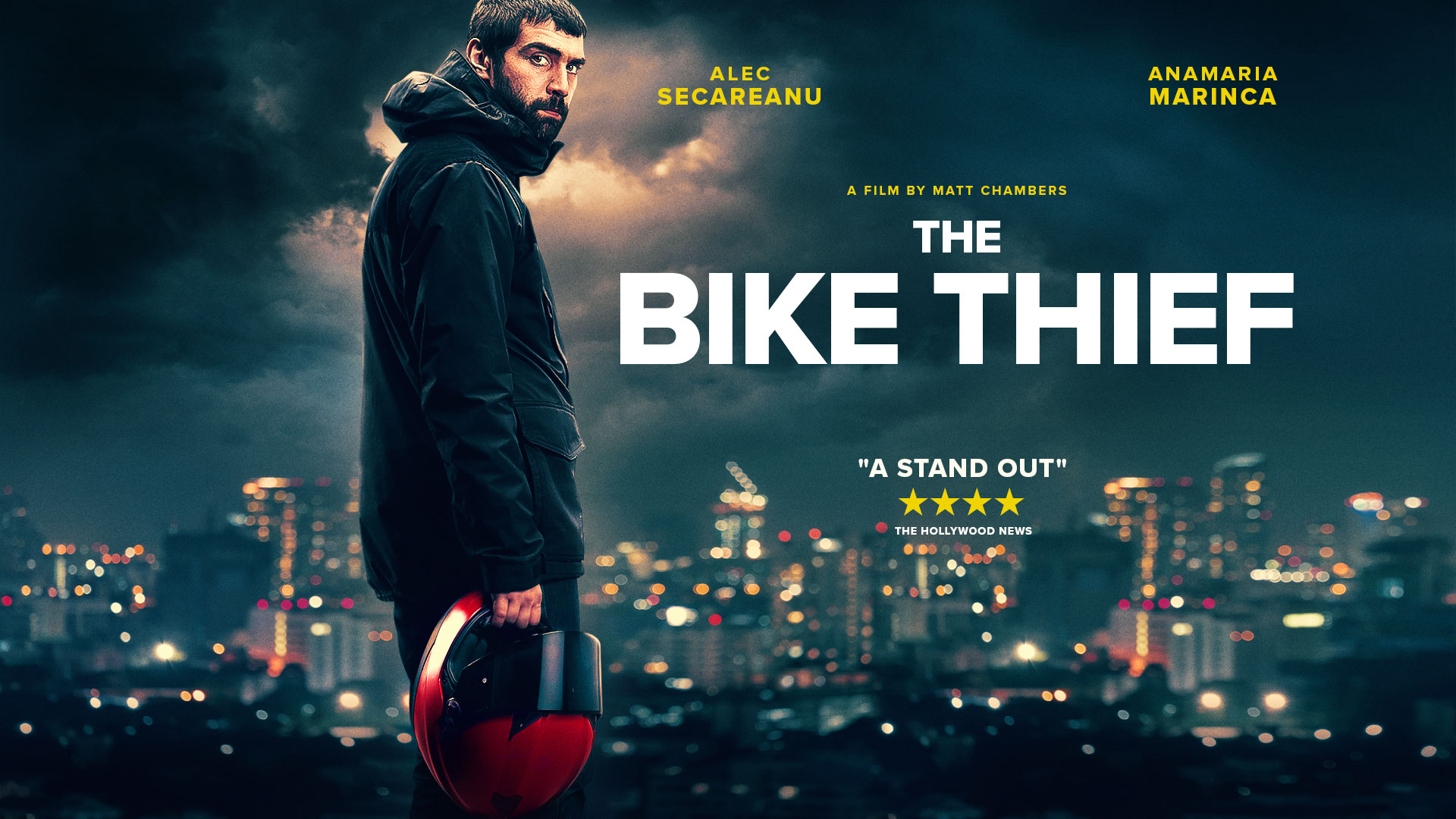 We're delighted to team up with Modern Films to bring you an exciting selection of films for you to enjoy from the comfort of your home. We will benefit from 50% of the film hire fee, so you're supporting your local indie cinema whilst seeing the best of this year's film releases. Enjoy!
Directed by Matt Chambers
Drama | English | 79 min
UK
The Bike Thief is a gritty British drama-thriller starring Alec Secareanu (God's Own Country) and Anamaria Marinca (4 Months, 3 Weeks And 2 Days). The Rider is an ordinary, hard-working man. Everything he does is done to protect and support his family. He works as a delivery driver for a local Pizza restaurant, which happens to be owned and run by his landlord. The Rider's wife, Elena, spends her days cleaning grand houses and caring for their two children. When the Rider's moped is stolen, his world turns upside down and a race against time starts to recover the source of his livelihood.
The Bike Thief was written and directed by Matt Chambers and features an original soundtrack by Mercury Prize winners Young Fathers.
Please note: Once purchased, you will be able to watch the film for the next 48 hours. For more information, please check this FAQs page. If you experience any technical issues, please contact info@modernfilms.com.
How we list our screening timings has changed. We now list the actual film / live arts event start time, not the time of our pre-show programme. Doors usually open 45 mins before this. Please arrive in good time before the start time listed, and enjoy!
Please read our Cinema FAQs page detailing our safety guidance and refunds policy.