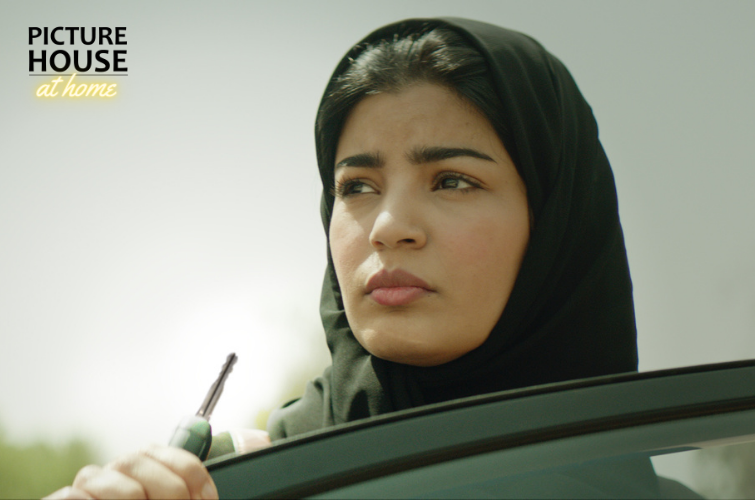 We're delighted to team up with Modern Films to bring you an exciting selection of films for you to enjoy from the comfort of your home. We will benefit from 50% of the film hire fee, so you're supporting your local indie cinema whilst seeing the best of this year's film releases. Enjoy!
RENT THE PERFECT CANDIDATE HERE
With Audio Description and Descriptive Subtitled versions available.
1h 41mins | Arabic language with English subtitles
Maryam is an ambitious young doctor working in a small town clinic in Saudi Arabia. Despite her qualifications, she has to earn the respect of male colleagues and acceptance from her patients every day. After Maryam is prevented from traveling to Dubai in search of a better job, a bureaucratic mixup leads her to stumble on the application for her local city elections and she decides to run.
With her musician father away on tour playing the first public concerts allowed in the Kingdom in decades, Maryam enlists her two younger sisters to begin fundraising and planning campaign events. While they face the restriction of women's traditional roles in the Kingdom at every turn, Maryam's audacious candidacy starts to build momentum and challenges her conservative community. A tight race emerges between Maryam and her male opponent, as Maryam and her family mobilize their determination and creativity to move their traditional society forward.
Please note: Once purchased, you will be able to watch the film for the next 48 hours. For more information, and to find out how streaming works and which devices can be used to view this film, please check this FAQs page. If you experience any technical issues, please contact info@modernfilms.com.
Please read our Cinema FAQs page detailing our safety guidance and refunds policy.