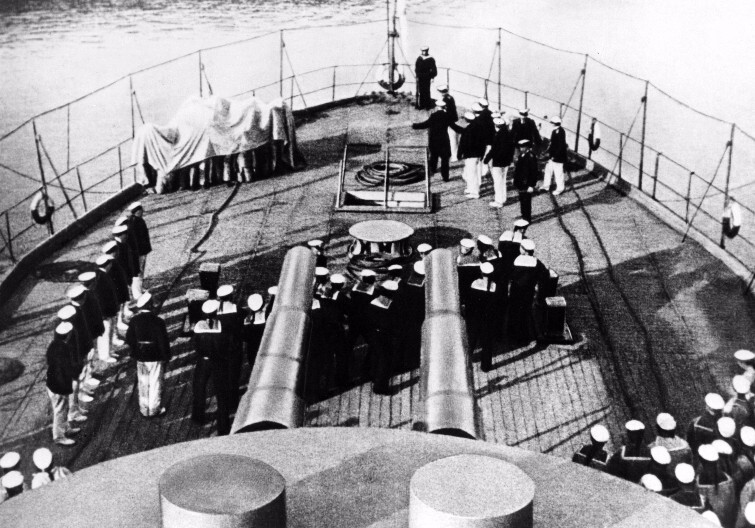 | Date | Time |
| --- | --- |
| Sat 2nd December | 4.30pm |
Advance tickets priced £7/£6/£5
PURCHASE TICKETS ONLINE
Yorkshire Federation of Film Societies (YFFS) together with Hebden Bridge Picture House present the Soviet silent film classic BATTLESHIP POTEMKIN projected from a 35mm film print, in the cinema's monthly REEL FILM slot; but with the added delight that is a live piano improvised accompaniment by celebrated silent film pianist Darius Battiwala.
Doors open at 4.15pm. At 5pm, Keith Withall, of YFFS, will give a short presentation about the film before it commences.
Dir: Sergei Eisenstein | USSR | 1925 | 72 mins
Cast: Aleksandr Antonov, Vladimir Barsky, Grigori Aleksandrov
One of cinema's foundational films and a technical masterpiece, Sergei Eisenstein's silent classic, backed by Meisel's sweeping score, remains startlingly powerful. Commissioned by the Soviet government to make a film commemorating the 1905 uprising, Eisenstein focused his gaze on the crew of the ship Potemkin, who – fed up with the cruelty of the officers on board, staged a violent mutiny sparking a wider revolt against the Czarist regime. A re-envisioning of the bloody incident that Eisenstein saw as the birthplace of the 1917 Bolshevik revolution, culminating in the famous, inspired sequence filmed on the Odessa steps one of the most influential scenes in the history of cinema – Battleship Potemkin is historic, must-see cinema.
How we list our screening timings has changed. We now list the actual film / live arts event start time, not the time of our pre-show programme. Doors usually open 45 mins before this. Please arrive in good time before the start time listed, and enjoy!
Please read our Cinema FAQs page detailing our safety guidance and refunds policy.