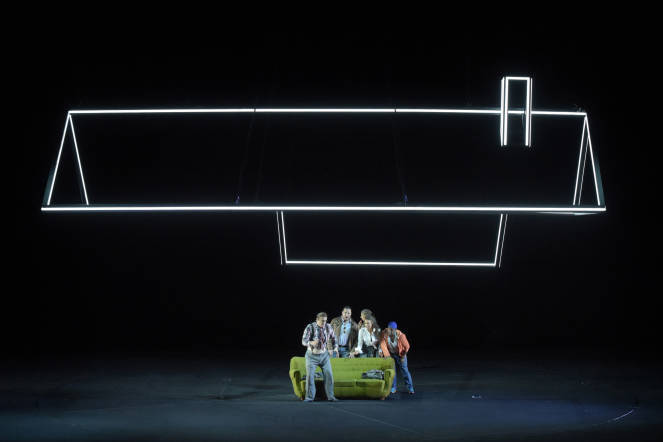 | Date | Time |
| --- | --- |
| Thu 24th October | 7.30pm |
PURCHASE ADVANCE TICKETS ONLINE
Doors 6.30pm
NEW TO THE ROYAL OPERA!
Sung in Italian with English subtitles
Approximate running time: about 2 hours 30 minutes
Don Pasquale, a wealthy old bachelor, is outraged when he hears his nephew Ernesto intends to marry the impoverished widow Norina. He determines to marry himself and disinherit Ernesto. Ernesto and Norina despair, but their friend Doctor Malatesta promises to help them – and teach Pasquale a lesson. Malatesta persuades Norina to disguise herself as his sister, then presents her to Don Pasquale as a potential bride. Pasquale is so delighted with the young woman's docile behaviour that he demands they marry at once.
The marriage takes place – witnessed by a fake notary – after which the young bride becomes utterly overbearing and unpleasant, tormenting her 'husband'. When Pasquale discovers a note from his 'wife' arranging a rendezvous with a lover, he determines to confront her and end his misery. The conspirators are now set to reveal their trickery, but will Don Pasquale forgive them?
Royal Opera favourite Bryn Terfel heads the cast for this new production of Donizetti's comedy of domestic drama across two generations. The witty story of a middle-aged man whose supposed young wife runs rings around him – with her own ulterior romantic purpose in mind – has long delighted and surprised audiences, not least as presented with the sparkle of its music and the virtuoso skill of its performers. Damiano Michieletto's exhilarating production shows how contemporary the characters still are and how immediate and touching the story remains.
Co-production with Opéra national de Paris and Teatro Massimo, Palermo
Music Gaetano Donizetti
Libretto Giovanni Ruffini
and Gaetano Donizetti
Conductor Evelino Pidò
Director Damiano Michieletto
Set designer Paolo Fantin
Costume designer Agostino Cavalca
Don Pasquale Bryn Terfel
Norina Olga Peretyatko
Ernesto Ioan Hotea
Malatesta Mariusz Kwiecień
Lighting designer Alessandro Carletti
Video designer rocafilm
Royal Opera Chorus
Orchestra of the Royal Opera House
All times listed are the programme start time unless otherwise stated. Films start approx 30 mins after the programme start time.