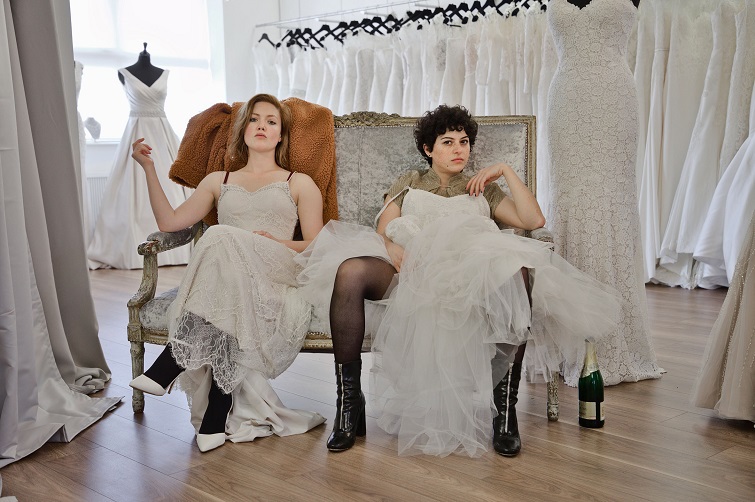 | Date | Time |
| --- | --- |
| Sat 24th August | 7.45pm |
| Sun 25th August | 4.30pm |
| Tues 27th August | 7.45pm |
| Thurs 29th August | 7.45pm |
Dir: Sophie Hyde | UK | 2019 | 109 mins
Cast: Holliday Grainger, Alia Shawkat, Fra Fee, Dermot Murphy, Amy Molloy, Pat Shortt
Laura and Tyler are soulmates. Thirty-something best friends and revellers residing in Dublin, they are ingrained in the fabric of each other's lives; dating, partying, drinking and living their life without limitations.
American ex-pat, Tyler – a siren of drugs, alcohol and debauchery – lures aspiring writer, Laura, away from her long overdue novel as well as her new beau, the irresistibly handsome Jim. A tee-total classical pianist, Jim is the antithesis of Tyler and the world she and Laura inhabit, and with his presence the girls' hedonistic double act finds itself in jeopardy.
While Tyler wants to keep the party going, Laura, buoyed by Jim's restraint and stability, starts to emerge from her years of partying, searching for her place in the world. Caught between desires – youth and adulthood, her old self and her future self – Laura impulsively gets engaged to Jim, knocking Tyler for a loop. Bereft at the thought of losing of her partner in crime, Tyler spies a chance to rock the boat of the "perfect" life Laura can see on the horizon, but in doing so inadvertently helps Laura find a new unexpected path to independence.
At once both a celebration of female friendship and an examination the choices we make when facing a crossroad, Animals is an honest, funny, edgy, unconventional and bittersweet snapshot of modern women.
This film is F-Rated
Developed by Bath Film Festival and now expanding across the UK, the F-Rating is a new film rating which highlight films made by and featuring women. Find out which films pass the F-Rated test and discover the female writers, directors and actors leading change in the industry.
Find out more on f-rated.org
https://www.facebook.com/BeF.Rated
https://twitter.com/F__Rating
Sign up to our weekly listings newsletter
Please read our Cinema FAQs page detailing our safety guidance and refunds policy.