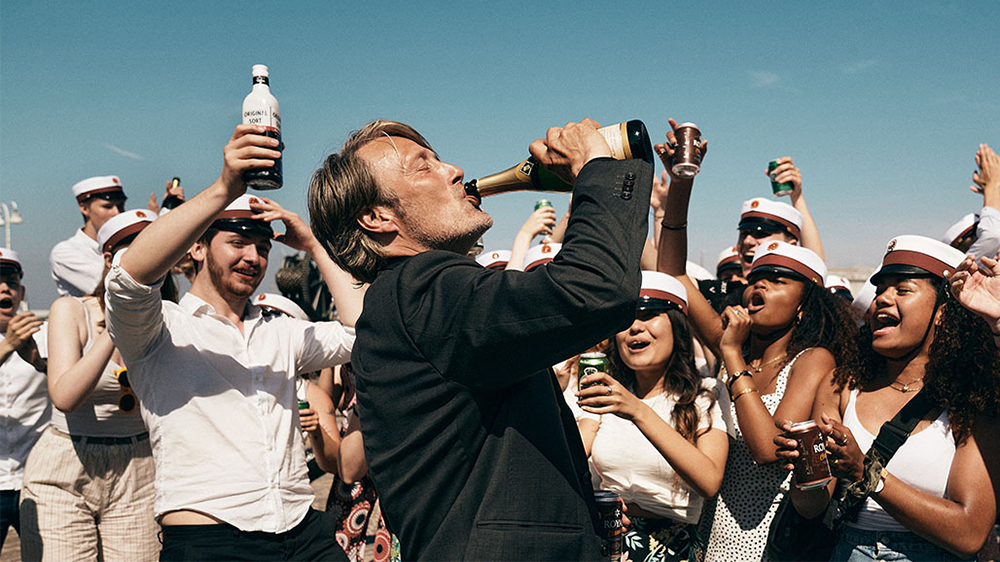 Dir: Thomas Vinterberg
Cast: Mads Mikkelsen, Thomas Bo Larsen, Maria Bonnevie, Magnus Millang, Lars Ranthe, Susse Wold
2021 | Denmark, Netherlands, Sweden | 117 mins
Alcohol can be a tricky subject – especially when the question of 'how much is too much?' arises. Four midlife crisis-bound teachers at a Danish high school (led by the ever-compelling Mads Mikkelsen) attempt to find the answer, as part of a supposedly scientific quest to improve their lives. The four agree to consume a minimal amount of alcohol on a daily basis, and their results provide a story that's at once darkly comedic and emotionally destructive. Director Thomas Vinterberg (The Hunt) helms this BAFTA and Oscar-winning drama with a steady hand, creating a thought-provoking tale with a show-stopping ending that's undoubtedly one of the best of the year.
How we list our screening timings has changed. We now list the actual film / live arts event start time, not the time of our pre-show programme. Doors usually open 45 mins before this. Please arrive in good time before the start time listed, and enjoy!
Please read our Cinema FAQs page detailing our safety guidance and refunds policy.