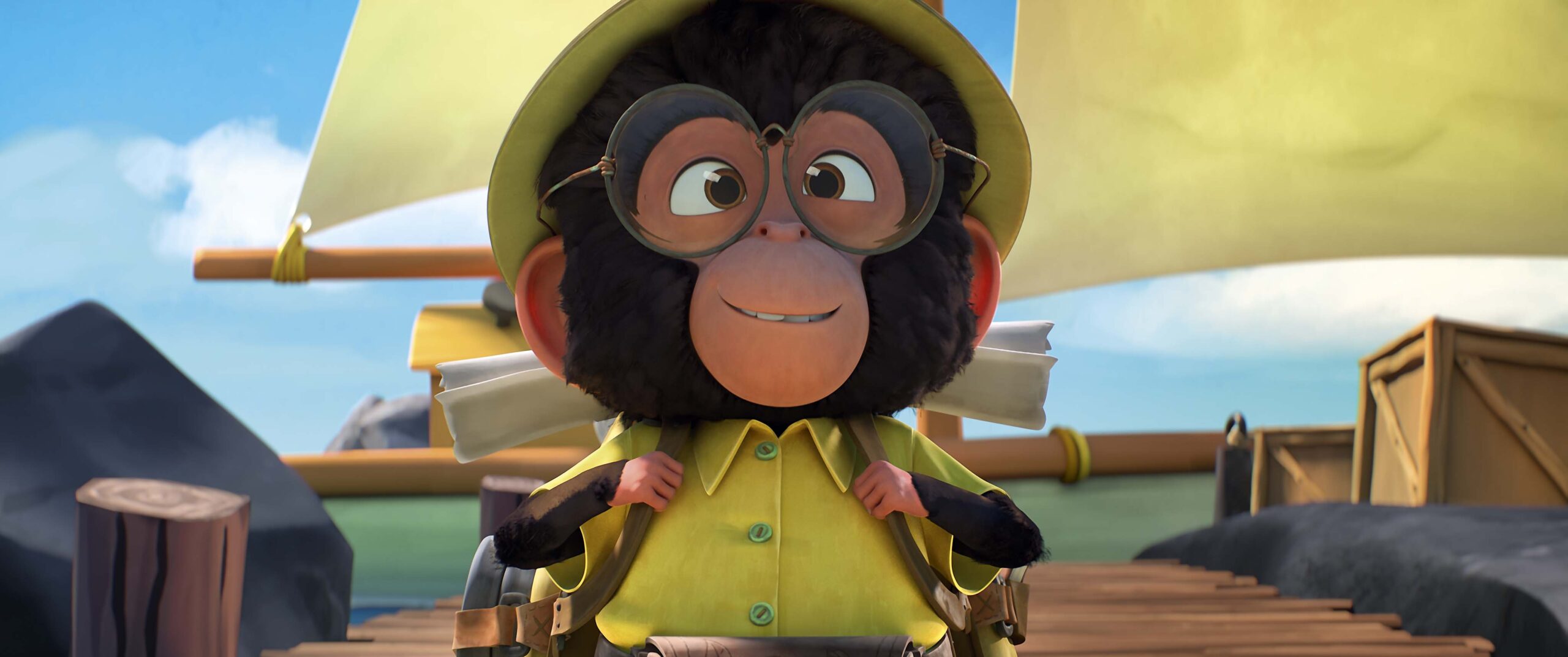 Dir: Samuel Tourneux
Voice Cast: Brandon McGibbon, Juan Chioran, Jaime Watson
Running time: 82 mins
A bookish marmoset embarks on a wild adventure to travel around the planet in 80 days after accepting a challenge from a greedy frog.
Passepartout is a young and scholarly marmoset who has always dreamt of becoming an explorer. One day, he crosses paths with Phileas, a reckless and greedy frog, eager to take on a bet to circumnavigate the globe in 80 days and earn 10 million clams in the process. Seizing the opportunity of a lifetime to explore the world, Passepartout and his new friend embark on a crazy and exhilarating adventure, full of surprises.
How we list our screening timings has changed. We now list the actual film / live arts event start time, not the time of our pre-show programme. Doors usually open 45 mins before this. Please arrive in good time before the start time listed, and enjoy!
Please read our Cinema FAQs page detailing our safety guidance and refunds policy.