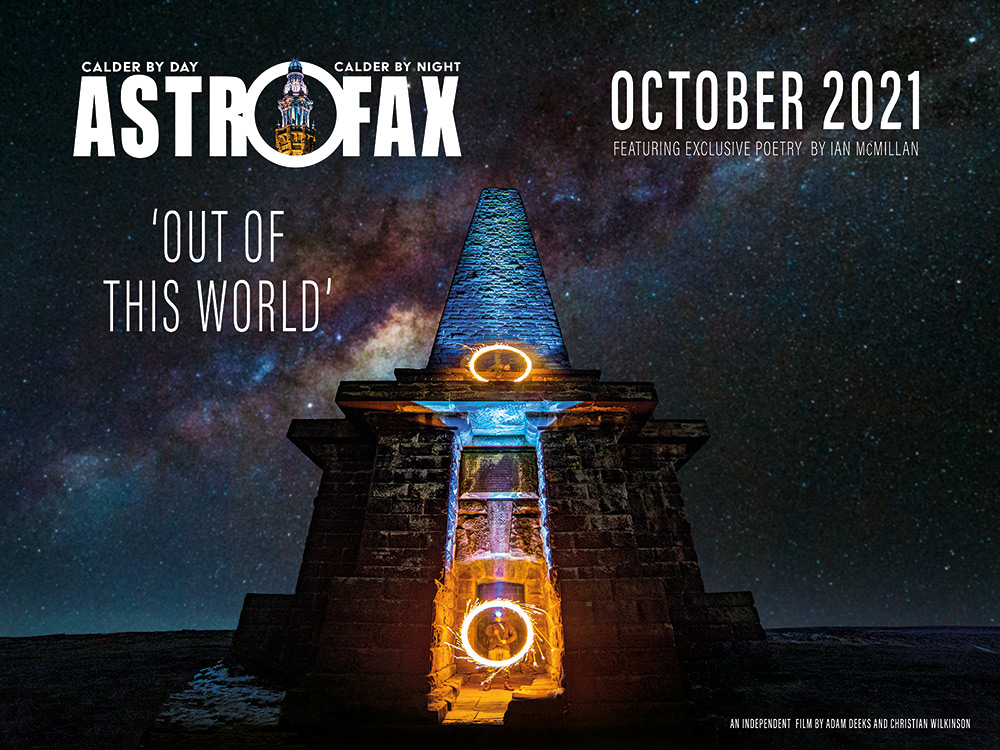 Christian and Adam make up a two person independent Calderdale based filmmaking team known as Yorkshire Frontiers. For over two years they have been producing a film named Astrofax, which explores the beautiful valleys and towns of Calderdale from unique perspectives.
The film was shot entirely in 4K and takes the viewer on a stunning visual journey from day into night and through the various seasons of the year. Shooting thunderstorms at Cragg Vale, to stars under Stoodley Pike, this two-man team have ventured out into hostile weathers and conditions to bring you a unique vision of Calderdale, like it has never been seen before!
The backbone of Astrofax is time-lapse footage but the film also includes wildlife, slow motion and aerial videography whilst being accentuated with beautiful exclusive poetry written by Ian McMillan.
Following the showing of Astrofax there is a short bonus film named 'A Little Calder of Paradise', which consists almost entirely of aerial footage shot using the tilt shift technique. This gives the appearance of miniaturisation and yet again shows some beautiful areas of Calderdale in a unique style.
Stay behind after the films for a Q&A discussion with Adam and Christian who will happily answer any questions you have about Astrofax and its production.
How we list our screening timings has changed. We now list the actual film / live arts event start time, not the time of our pre-show programme. Doors usually open 45 mins before this. Please arrive in good time before the start time listed, and enjoy!
Please read our Cinema FAQs page detailing our safety guidance and refunds policy.