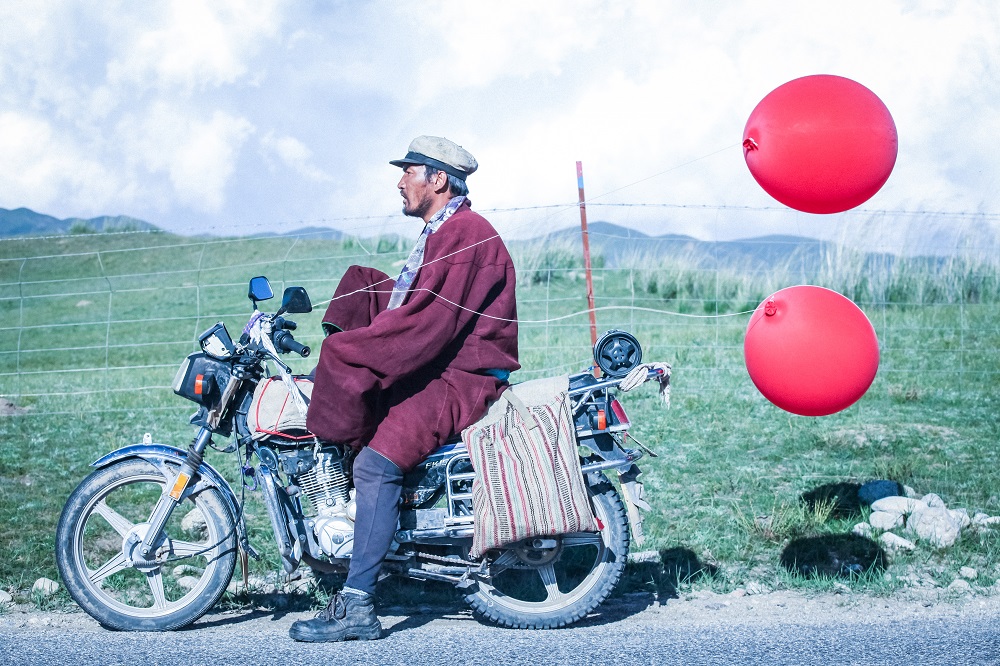 Dir: Pema Tseden
Cast: Sonam Wangmo, Jinpa, Yangshik Tso
Running time: 102 mins
"Both a gorgeously intimate family drama and an idiosyncratic artistic statement flecked with humor and sorrow, but alive always to the co-existence of the banal with the spiritual." Variety
Dargye and Drolkar's two boisterous youngest sons have blown up their parents' condoms like balloons. Not only does this outrage the entire village in Tibet in the early 1980s, but more practically: they have no more condoms. The shepherd couple already have three sons, and as China has recently introduced its one-child policy, they can't have any more. But Dargye is as horny as one of his stud rams, so some form of contraception is essential.
Once China's one-child policy was relaxed in 2015 – now permitting two children per family – space opened up for films examining the consequences of the measure. Tibetan filmmaker Pema Tseden takes a drily comic approach to the subject, captured in deceptively simple handheld footage full of implicit symbolism. In his world, there is no chasm between modernity and tradition; rather, the two gently rub against each other.
How we list our screening timings has changed. We now list the actual film / live arts event start time, not the time of our pre-show programme. Doors usually open 45 mins before this. Please arrive in good time before the start time listed, and enjoy!
Please read our Cinema FAQs page detailing our safety guidance and refunds policy.