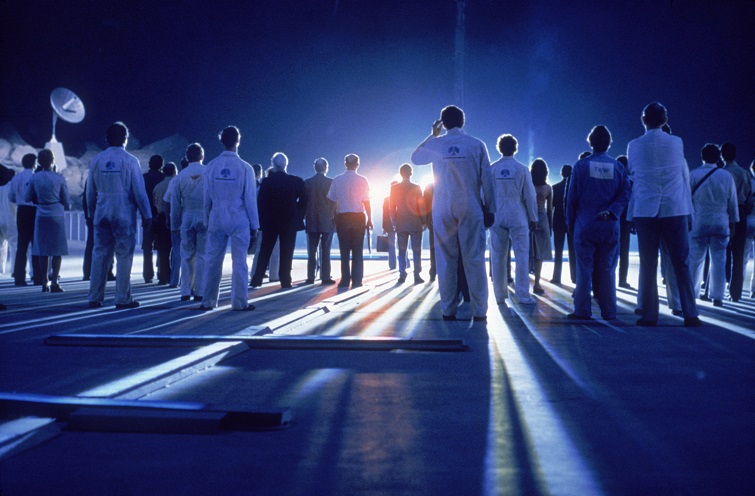 | Date | Time |
| --- | --- |
| Sun 22nd October | 4.30pm |
| Thurs 26th October | 10.30am |
Dir: Steven Spielberg | USA | 1977 | 137 mins
Cast: Richard Dreyfuss, Francois Truffaut, Teri Garr, Melinda Dillon, Bob Balaban
Newly restored for its 40th anniversary, Steven Spielberg's 1977 sci-fi masterpiece can now be seen on the big screen in 4K digital glory. After an incredible encounter with a UFO, electrical lineman Roy Neary (Richard Dreyfuss) becomes increasingly obsessed with the paranormal. Distancing himself from his family, he encounters parallel investigations conducted by scientists, the military and other survivors of alien experiences, all racing across the country to identify this otherworldly presence. Full of innocence and a very Spielbergian wonder, Close Encounters… is an incarnation of a simpler time; a warm and old-fashioned epic with a truly moving and thrilling denouement.
"Steven Spielberg's sci-fi masterpiece […] A must-watch" ***** The Guardian
Please read our Cinema FAQs page detailing our safety guidance and refunds policy.