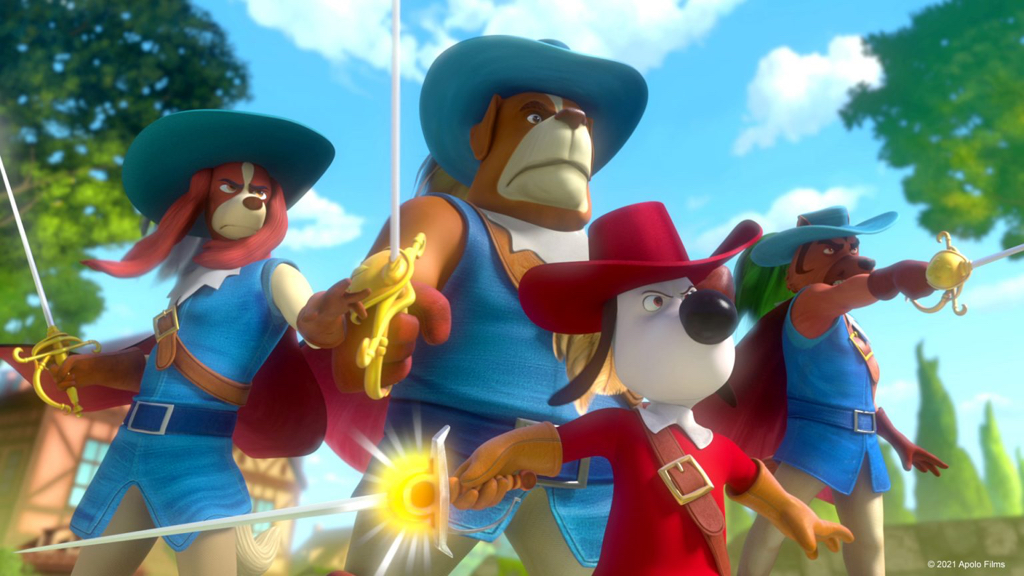 Dir: Toni García
Voice Cast: Karina Matas Piper, Julio Perillán, Elisabeth Gray, Robbie K. Jones
2021 | 84 mins
Dogtanian is an ambitious young swordsman who dreams of becoming a hero and joining the legendary Muskehounds. After proving his skills and earning their trust, he and the three Muskehounds must defend the King from the villainous Cardinal Richelieu's secret plot to seize power. Will the Cardinal win and take control, or will Dogtanian and his new friends foil the evil scheme before it's too late? One for all and all for one!
How we list our screening timings has changed. We now list the actual film / live arts event start time, not the time of our pre-show programme. Doors usually open 45 mins before this. Please arrive in good time before the start time listed, and enjoy!
Please read our Cinema FAQs page detailing our safety guidance and refunds policy.