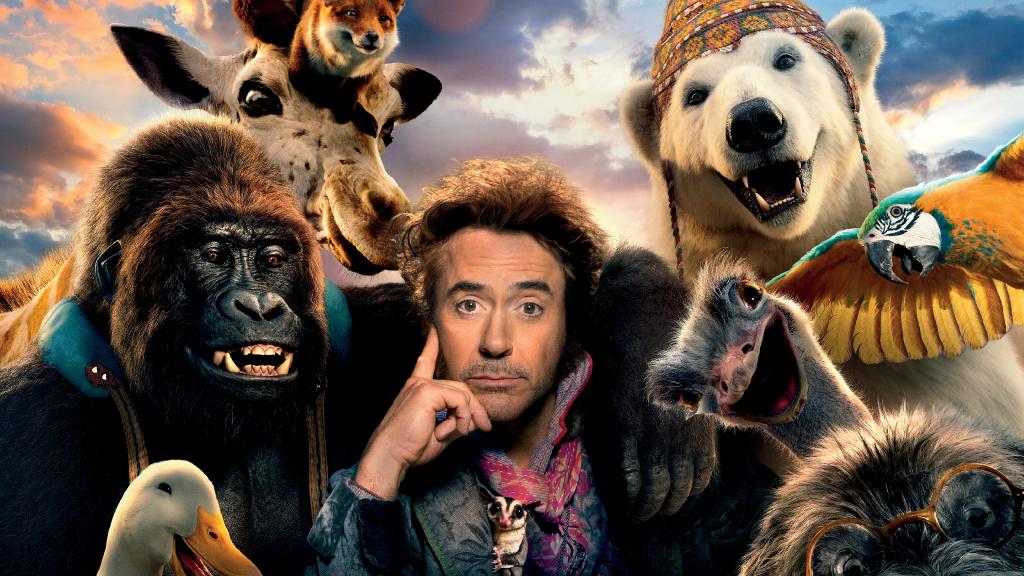 Storm Dennis Closure Announcement
We have decided to close the cinema today (Sat 15th Feb) to ensure staff and guest safety.
We will continue to monitor the weather forecast tomorrow (16th Feb) so please check back with us via the website and and on Facebook before you plan any journey. Thank you.
Director: Stephen Gaghan | US | 2020 | 95 mins Cast: Robert Downey Jr., Antonio Banderas
Robert Downey Jr. electrifies one of literature's most enduring characters in a vivid reimagining of the classic tale of the man who could talk to animals: Dolittle. After losing his wife seven years earlier, famed doctor and veterinarian of Queen Victoria's England, hermits himself away behind the high walls of Dolittle Manor with only his menagerie of exotic animals for company. But when the young queen falls gravely ill, a reluctant Dolittle is forced to set sail on an epic adventure to a mythical island to find a cure.
The Autism Friendly screening on Tuesday 18th has no adverts and trailers and the film starts at 2pm (door open 45 minutes prior). For the other screenings the programme (adverts and trailers) start time is shown, and doors open 15 minutes prior to this.
The screening on Monday 17th February shown as 'CC' above in the programme, will be shown with English language subtitles on screen.
All times listed are the programme start time unless otherwise stated. Films start approx 30 mins after the programme start time.