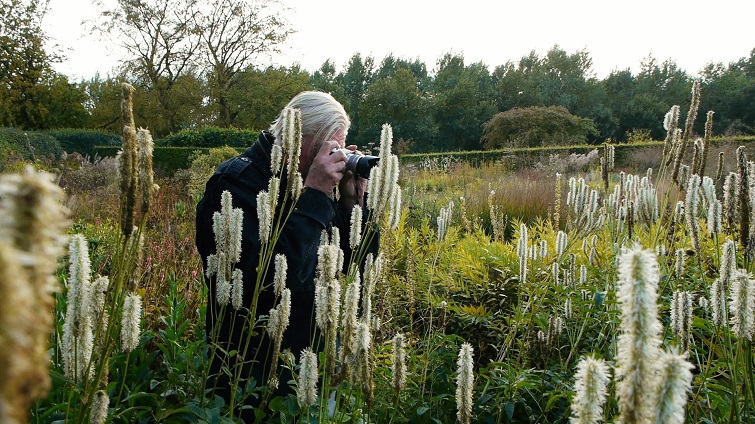 | Date | Time |
| --- | --- |
| Sun 7th July | 7.45pm |
Dir: Thomas Piper | US | 2017 | 75 mins | Documentary
£1 off cinema entry price when presenting a Hebden Bridge Open Gardens programme at the Box Office!
After completing a feature documentary on New York's High Line, award-winning filmmaker Thomas Piper met the inspirational designer and plantsman, Piet Oudolf, and the idea for a new project was born. The documentary, FIVE SEASONS: The Gardens of Piet Oudolf, immerses viewers in Oudolf's work and takes us inside his creative process, from his beautifully abstract sketches, to theories on beauty, to the ecological implications of his ideas.
"For me, garden design isn't just about plants, it is about emotion, atmosphere, a sense of contemplation. You try to move people with what you do. You look at this, and it goes deeper than what you see. It reminds you of something in the genes — nature, or the longing for nature." – Piet Oudolf
About Open Gardens
Part of the annual Hebden Bridge Arts Festival, the Hebden Bridge Open Gardens celebrates the delights and challenges of gardening in the South Pennines. The gardens reflect the ingenuity of local gardeners and include hillside terraces with beautiful views, imaginative gardens on reclaimed land and creatively planted small town spaces. Saturday 6th and Sunday 7th July 2019 11.00am to 5.00pm.
How we list our screening timings has changed. We now list the actual film / live arts event start time, not the time of our pre-show programme. Doors usually open 45 mins before this. Please arrive in good time before the start time listed, and enjoy!
Please read our Cinema FAQs page detailing our safety guidance and refunds policy.