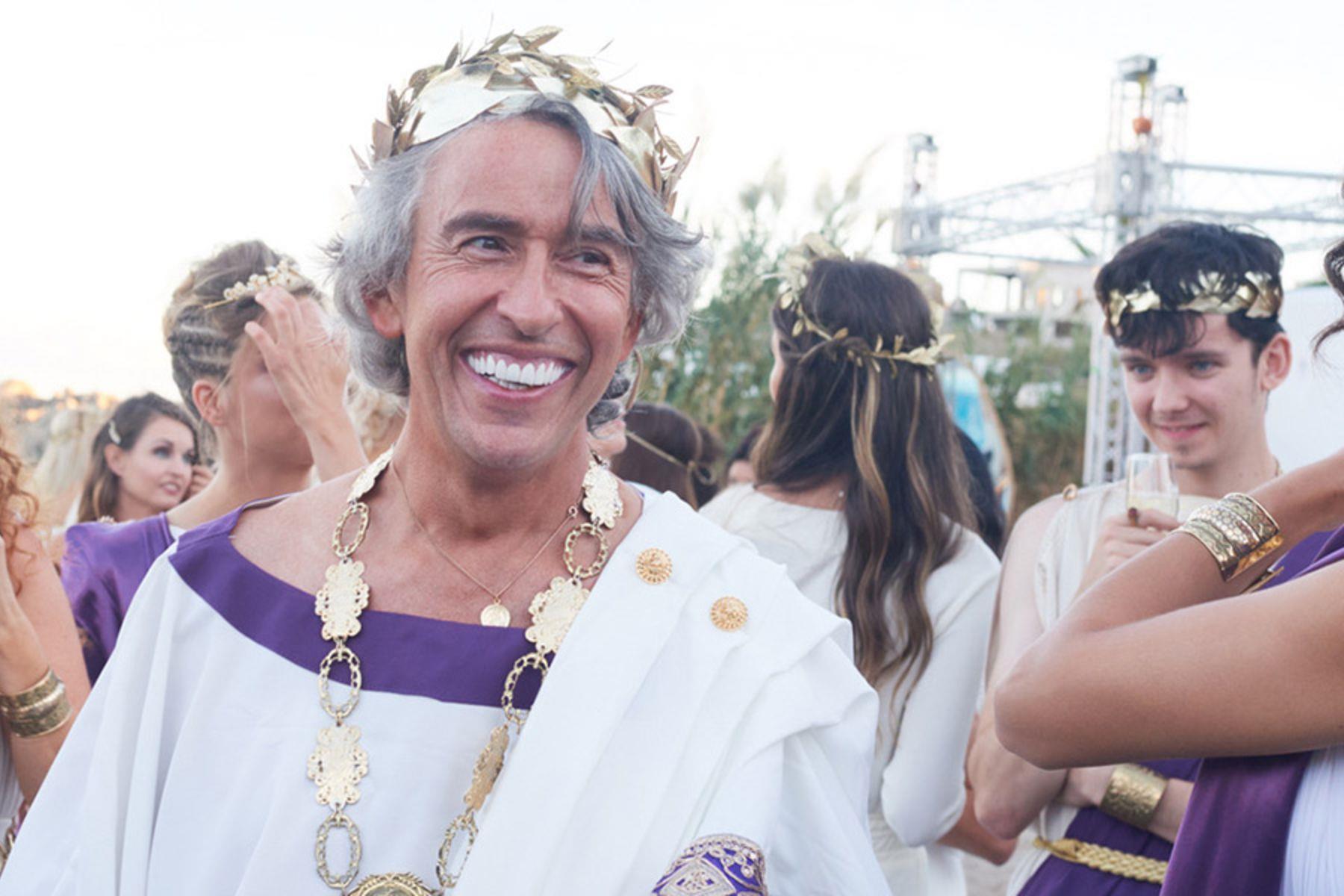 Dir: Michael Winterbottom | UK | 2019 | 100 mins
Cast: Steve Coogan, Isla Fisher, David Mitchell, Asa Butterfield, Sophie Cookson
Richard McCreadie (Steve Coogan) is the king of the high street. Following a few wobbles with fraud investigations and to prove he's still on top, he is determined to throw the ultimate celeb-filled 60th birthday bash. Cue a Mediterranean island bedecked with a fake amphitheatre for an ancient Rome-themed bacchanal. But as the guests start arriving – including mother (Shirley Henderson), ex-wife (Isla Fisher), and a daughter who's shooting a Made in Chelsea-style reality show – 'greedy McCreadie's' empire starts to come apart at the seams.
Mixing Greek myth and Gladiator fandom with incisive social politics, this is both an enjoyable and very angry film, hitting its targets with Winterbottom's typically thrilling energy. Coogan is hilarious as the embodiment of hubris, with a vast ensemble cast including David Mitchell as an investigative journalist, Asim Chaudhry as a chilled-out lion tamer and Dinita Gohil as the woman making the connection between fast fashion and exploitation.
How we list our screening timings has changed. We now list the actual film / live arts event start time, not the time of our pre-show programme. Doors usually open 45 mins before this. Please arrive in good time before the start time listed, and enjoy!
Please read our Cinema FAQs page detailing our safety guidance and refunds policy.