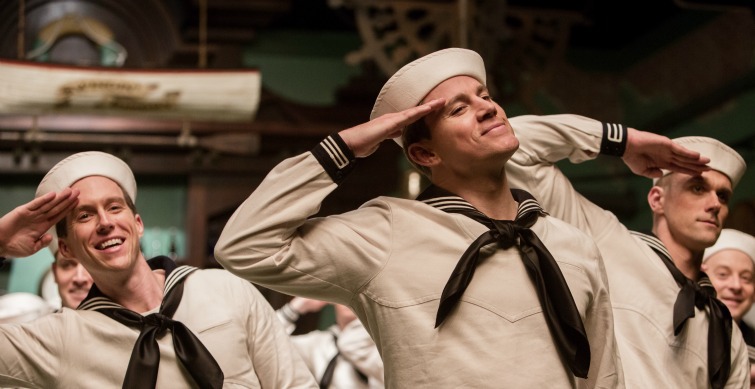 | Date | Time |
| --- | --- |
| Fri 25th March | 7.45pm |
| Sat 26th March | 7.45pm |
| Sun 27th March | 4.30pm** |
| Tues 29th March | 7.45pm |
| Weds 30th March | 7.45pm |
| Thurs 31st March | 10.30am |
Dir: Joel & Ethan Coen | USA | 2016 | 106 mins
Cast: George Clooney, Scarlett Johansson, Josh Brolin, Ralph Fiennes, Channing Tatum, Jonah Hill, Tilda Swinton
The Coen Brothers' (Fargo, Inside Llewyn Davis) latest is a joyous, effortlessly entertaining ensemble comedy that harks back to the latter days of Hollywood's golden age. George Clooney is the Richard Burton-esque Bud Whitlock, a movie star kidnapped from a massive film set while an actress falls pregnant. Sent in to save the day, Hollywood fixer Josh Brolin has plenty of issues to solve. Also featuring excellent comedic turns from Scarlett Johansson, Ralph Fiennes, Jonah Hill, Tilda Swinton and a limber Channing Tatum, the Coens' film follows him through a single day as he tackles one problem after another, and tries to find out where the hell Bud is.
The screening on Sunday 27th March (**) will be shown with soft subtitles projected onto the screen for the hearing impaired, and these are signified by a double asterisk on the website and on our monthly brochure. Please note all other screenings of these films are without soft subtitles.
*For the visually impaired, we offer audio description via a headset, on this film. Please ask at the Box Office to borrow a headset. All films with audio description available are signified by a single asterisk on the website and on our monthly brochure. For more information visit our Audio and Soft Subtitles Page
All times listed are the programme start time unless otherwise stated. Films start approx 30 mins after the programme start time.