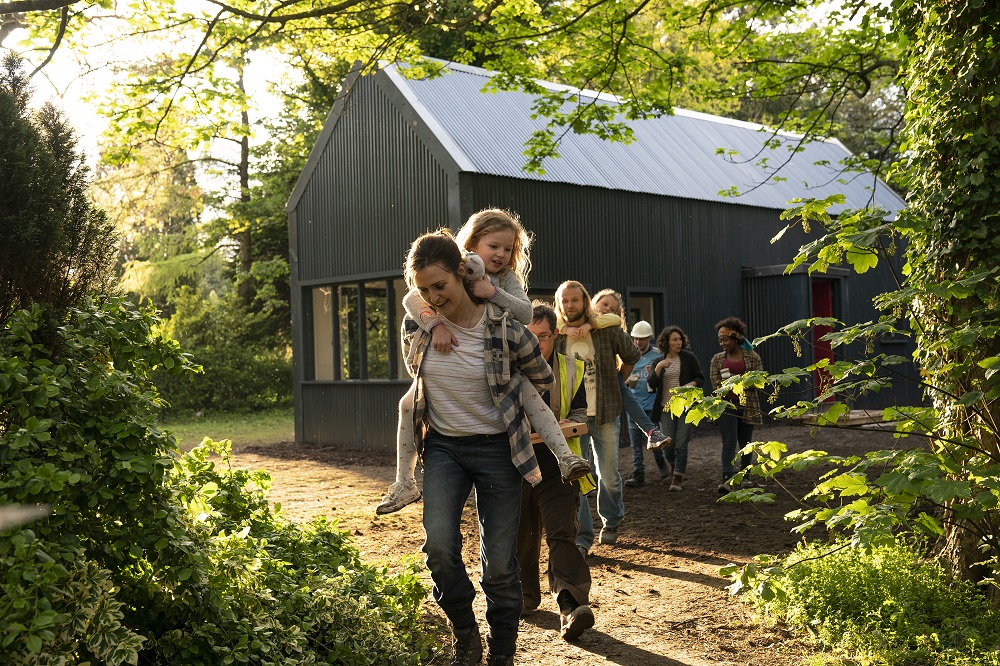 Dir: Phyllida Lloyd
Cast: Harriet Walter, Cathy Belton, Molly McCann, Clare Dunne, Ruby Rose O'Hara, Ian Lloyd Anderson, Shadaan Felfeli
Running Time: 97 mins
"Lloyd's finest work to date" Little White Lies
"A timely, empowering story" Variety
"Clare Dunne is a revelation" IndieWire
Monday's screening will be accompanied by an exclusive pre-recorded introduction and Q&A with director Phyllida Lloyd and writer and lead actress Clare Dunne. Hosted by Mia Bays, Oscar-winning producer and director-at-large of Birds' Eye View. The intro, film and Q&A on Monday are all captioned.
The exclusive pre-recorded introduction will also be available on all other screenings.
Sandra (Clare Dunne), on the surface of it, is a young Mum struggling to provide her two young daughters with a warm, safe, happy home to grow up in. Beneath the surface, Sandra has a steely determination to change their lives for the better and when it becomes clear that the local council won't provide that home, she decides to build it herself from scratch. With very little income to speak of and no savings, Sandra must use all her ingenuity to make her ambitious dream a reality. At the same time, she must escape the grip of her possessive ex-husband and keep him away from her and her girls. The lionhearted Sandra draws together a community of friends to support her and lend a helping hand and it is the kindness and generosity of these people and the love of her young daughters that help build her own strength and sense of self. With a cast that also includes Harriet Walter and Conleth Hill, HERSELF is the outstanding new film from Phyllida Lloyd, acclaimed director of 'The Iron Lady' and 'Mamma Mia!'.

How we list our screening timings has changed. We now list the actual film / live arts event start time, not the time of our pre-show programme. Doors usually open 45 mins before this. Please arrive in good time before the start time listed, and enjoy!
Please read our Cinema FAQs page detailing our safety guidance and refunds policy.