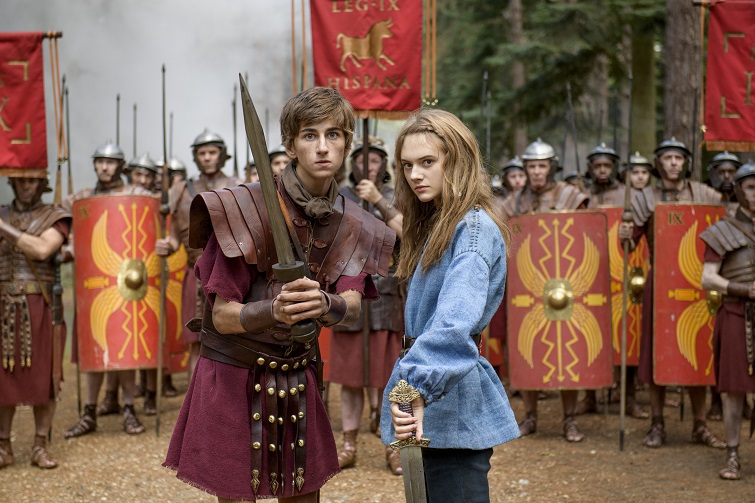 | Date | Time |
| --- | --- |
| Fri 16th Aug | 1.30pm A/D |
| Sat 17th Aug | 1.30pm A/D |
| Sun 18th Aug | 1.30pm A/D |
| Mon 19th Aug | 7.45pm A/D |
| Thurs 22nd Aug | 1.30pm A/D S/T |
Dir: Dominic Brigstocke | UK | 2019 | 92 mins
Cast: Craig Roberts, Kim Cattrall, Nick Frost, Kate Nash, Derek Jacobi
Friends, Romans, Celts… Lend us your ears. The all-conquering Romans rule the civilised world – and that includes "the stain" that is Britain. While the young Emperor Nero must battle his scheming mother Agrippina for ultimate power, Celt queen Boudicca gathers an army in Britain to repel the rotten Romans. Mixed up in this battle for liberation are the teenage Atti, a reluctant Roman soldier, and Orla, a young Celt with dreams of becoming a warrior like Boudicca. Will they fall on opposite sides or forge a friendship in the chaos of Celtic-inspired rebellion?
The screening on Thurs 22nd August will be shown with subtitles projected onto the screen for the hearing impaired, and these are signified by the symbol S/T on the website and in our monthly brochure. Please note all other screenings of these films are without subtitles.
A/D For the visually impaired, we offer audio description via a headset, on this film. Please ask at the Box Office to borrow a headset. All films with audio description available are signified by a single asterisk or A/D on the website and in our monthly brochure. For more information visit our Audio and Soft Subtitles Page
Sign up to our weekly listings newsletter
Please read our Cinema FAQs page detailing our safety guidance and refunds policy.