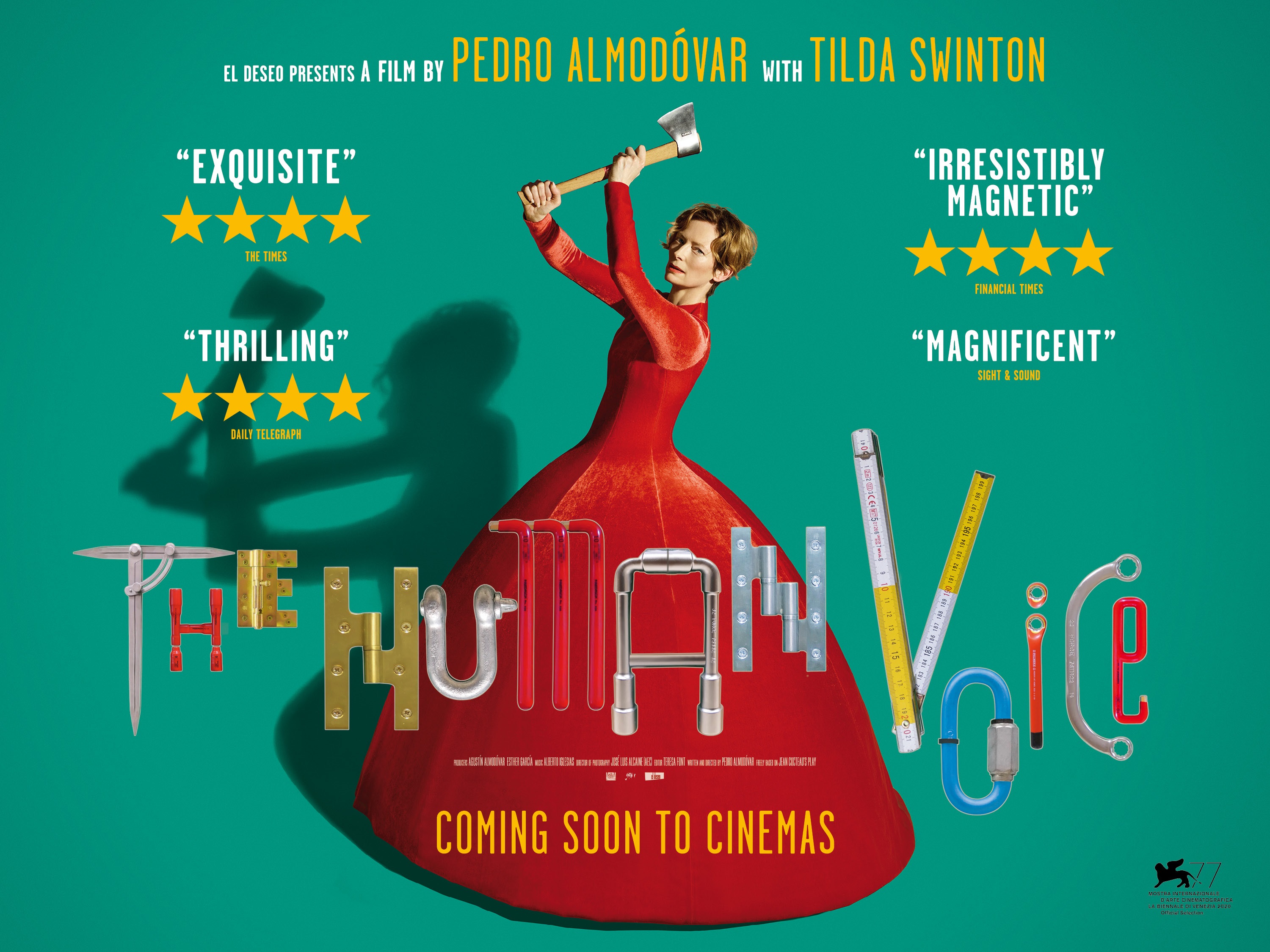 Dir: Pedro Almodóvar
Cast: Tilda Swinton
2021 | 75 mins | Spain / United States
The critically-acclaimed 30-minute film will be followed by a 45-minute entertaining and insightful recorded Q&A. Hosted by Mark Kermode, Pedro and Tilda discuss the inspirations they drew on for the film, how The Human Voice fits within the 'Almodóvar oeuvre', and what Pedro will be making next – including a great surprise for Tilda. Recorded under lockdown conditions, the discussion features visual references and clips to create a dynamic and interesting companion piece to the short film.
Madness and melancholy intersect to thrilling effect as Almodóvar reimagines Jean Cocteau's short play The Human Voice for an era in which isolation has become a way of life. Laws of desire become the rules of the game as Tilda Swinton's unnamed woman paces and panics in a glorious Technicolor apartment where décor offers a window into her state of mind. A short, sharp shot of distilled Almodóvar: passion, emotion, heartbreak, wit, and melodrama exquisitely bound up in a tale for our times. The Human Voice was shot over nine days in Madrid in July and recently premiered to critical acclaim at the Venice Film Festival. It is Almodóvar's first work in the English language.
How we list our screening timings has changed. We now list the actual film / live arts event start time, not the time of our pre-show programme. Doors usually open 45 mins before this. Please arrive in good time before the start time listed, and enjoy!
Please read our Cinema FAQs page detailing our safety guidance and refunds policy.