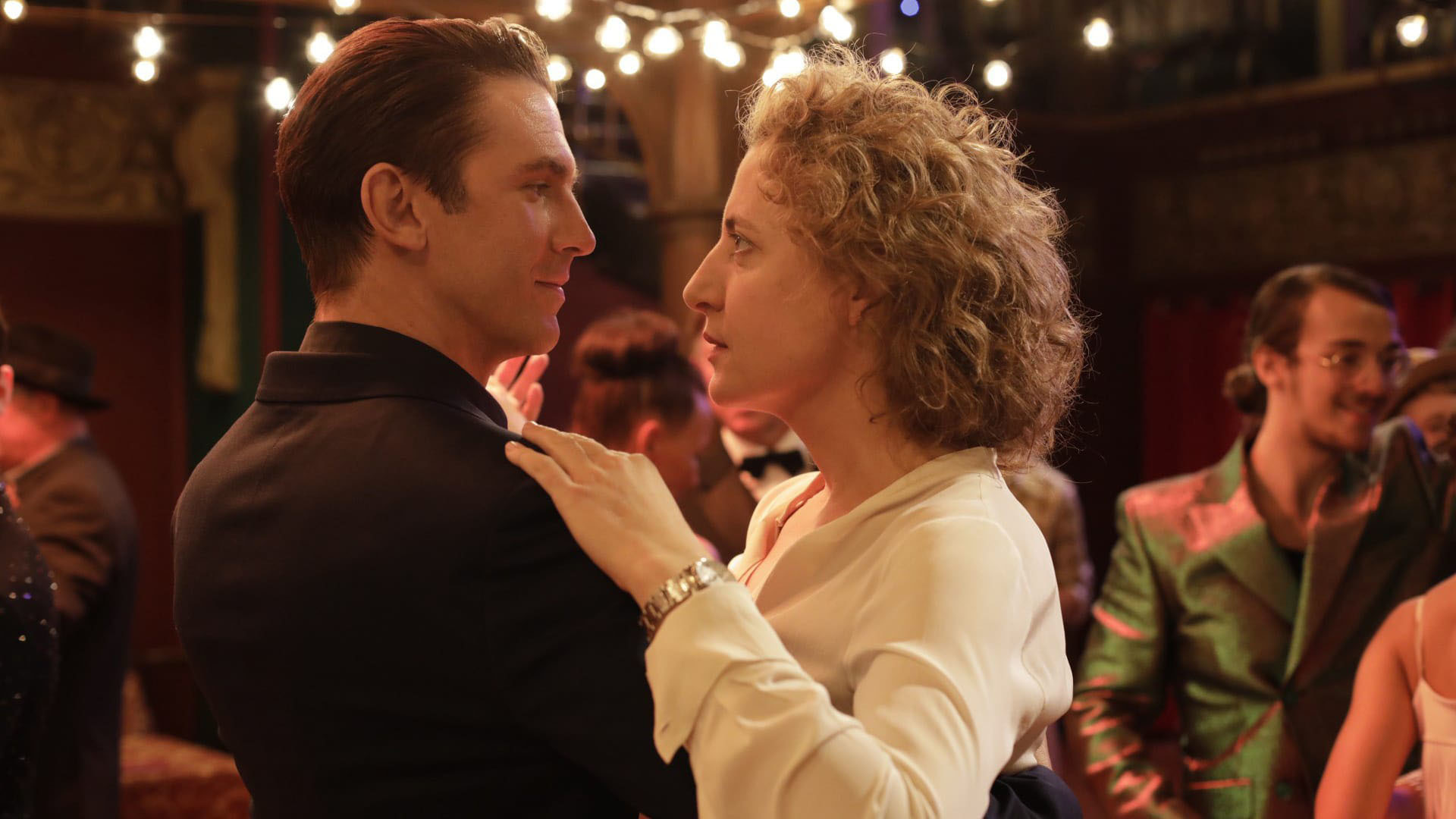 Dir: Maria Schrader
Cast: Maren Eggert, Dan Stevens, Sandra Hüller
Running time: 108 mins
If you crossed Ex Machina with the tartness of Toni Erdmann, it might resemble this romantic comedy, from the director of the popular Unorthodox.
Alma (Maren Eggert) is looking for a relationship on her terms but finding it tough. Then, one night in a bar, the academic encounters Tom (Dan Stevens). He's good looking, charming, can quote Rilke by heart and does a mean rumba on the dancefloor. It all seems too good to be true. And it is. When a glitch in his system finds him repeating an action, it's made clear that Dan is an android. But he is who has been designed specifically to Alma's tastes. So far, so Stepford. But what if that perfection begins to grate? Do we need the angst, irritation and annoyance that relationships cause for them to work?
Maria Schrader's satire begins where most high concept film ends. The ability to create a facsimile of a human is a given. It's in the day-to-day interaction between Alma and Tom where the filmmaker explores the nature of human relationships. And Stevens impresses here as a model whose adaptability finds him responding to Alma's shifting behaviour, learning that our most petty traits are just as responsible as our more admirable ones in making us human. Schrader finds the perfect balance between high concept and comedy, aided in no small part by her leads, along with Toni Erdmann's Sandra Hüller who plays one of the people who oversee the creation of this new species.
★★★★ "Schrader's empathy with performers is palpable in this generous, surprisingly moving science fiction-inspired fable." – Leslie Felperin, Financial Times
★★★★ "A witty screenplay and another fabulously broad performance from Dan Stevens are reasons to see this German-language comedy" – Kevin Maher, The Times
How we list our screening timings has changed. We now list the actual film / live arts event start time, not the time of our pre-show programme. Doors usually open 45 mins before this. Please arrive in good time before the start time listed, and enjoy!
Please read our Cinema FAQs page detailing our safety guidance and refunds policy.