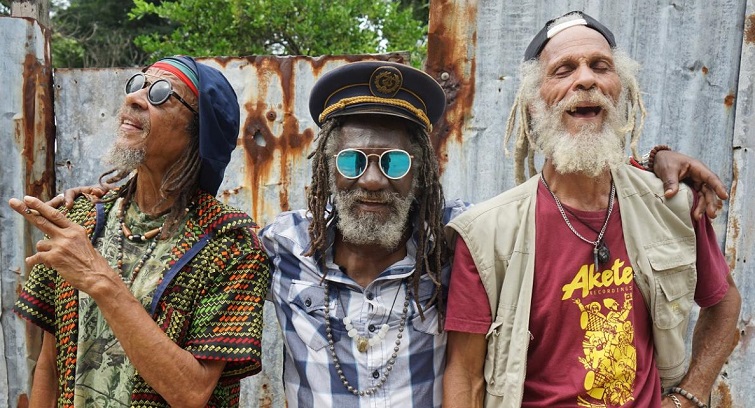 Dir: Peter Webber| France | 2019 | 99 mins |
Documentary
Joyous and vibrant, set against the lush green mountains of Jamaica, Inna de Yard sees a superstar group of reggae legends gather to record a new album of infectious hits in an unplugged style that harks back to their roots. The musicians include Ken Boothe, Winston McAnuff, Kiddus I, Cedric Myton and Judy Mowatt whose iconic songs
capture the poetry and passion of their homeland.
How we list our screening timings has changed. We now list the actual film / live arts event start time, not the time of our pre-show programme. Doors usually open 45 mins before this. Please arrive in good time before the start time listed, and enjoy!
Please read our Cinema FAQs page detailing our safety guidance and refunds policy.