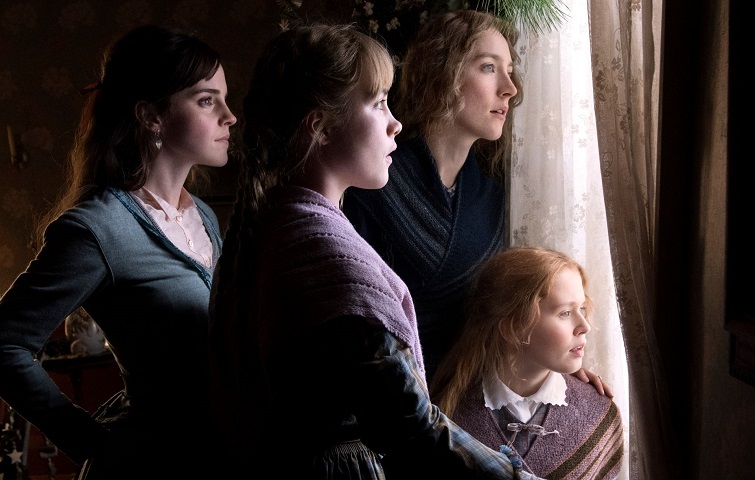 Dir: Greta Gerwig | US | 2019 | 135 mins
Cast: Saoirse Ronan, Emma Watson, Florence Pugh, Eliza Scanlen, Laura Dern, Timothée Chalamet, Mery Streep
Due to very high audience numbers for Little Women in the first three days of screening over the weekend, on 13, 14, 15 and 16 January we will be opening the doors to the cinema 15 minutes earlier than normal, to accommodate the additional anticipated audience members. The evening box office will open at 7.15pm and for Elevenses the box office will open at 10am.
Writer-director Greta Gerwig (Lady Bird) has crafted a Little Women that draws on both the classic novel and the writings of Louisa May Alcott, and unfolds as the author's alter ego, Jo March, reflects back and forth on her fictional life. In Gerwig's take, the beloved story of the March sisters – four young women each determined to live life on her own terms — is both timeless and timely. Portraying Jo, Meg, Amy, and Beth March, the film stars Saoirse Ronan, Emma Watson, Florence Pugh, Eliza Scanlen, with Timothée Chalamet as their neighbor Laurie, Laura Dern as Marmee, and Meryl Streep as Aunt March.
The screening on Sunday 12th January shown as 'CC' above and 'S/T' in the programme, will be shown with English language subtitles on screen.
Parent and Baby screening on Tuesday 14th December: Please note this screening is only for parents and their babies. With the lights turned up a little (and the sound down a notch or two), we will help to create a stress-free environment exclusively for parents and guardians to enjoy films with their babies, aged under 12 months.
All times listed are the programme start time unless otherwise stated. Films start approx 30 mins after the programme start time.