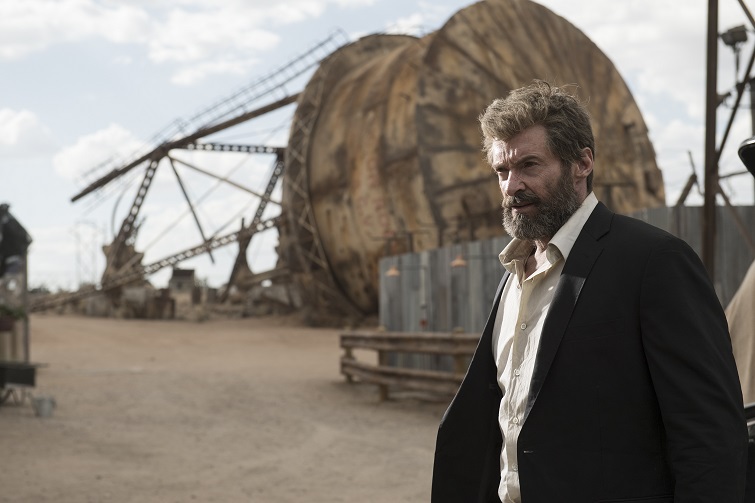 | Date | Time |
| --- | --- |
| Fri 14th April | 7.45pm |
| Sat 15th April | 7.45pm |
| Sun 16th April | 4.00pm** |
Dir: James Mangold | USA | 2017 | 137 mins
Cast: Hugh Jackman, Boyd Holbrook, Doris Morgado, Patrick Stewart, Stephen Merchant, Dafne Keen
Hugh Jackman returns as Logan / Wolverine in James Mangold's fantastic follow-up to Wolverine, this very adult, even moving comic-book hero movie, focusing again on perhaps the X-Men superhero universe's most beloved character. In 2029, the mutant population has shrunk and the X-Men disbanded. A weary, past-his-prime Logan (Jackman) cares for an ailing Professor X (Patrick Stewart) in a hide out on the Mexican border. But Logan's attempts at living in seclusion are up-ended when a young mutant arrives, pursued by dark forces and in need of his protection. At first, he refuses – but then the Professor reveals he's been waiting for her to appear.
The screening on Sunday 16th April (**) will be shown with soft subtitles projected onto the screen for the hearing impaired, and these are signified by a double asterisk on the website and n our monthly brochure. Please note all other screenings of these films are without soft subtitles.
*For the visually impaired, we offer audio description via a headset, on this film. Please ask at the Box Office to borrow a headset. All films with audio description available are signified by a single asterisk on the website and on our monthly brochure. For more information visit our Audio and Soft Subtitles Page
Please read our Cinema FAQs page detailing our safety guidance and refunds policy.