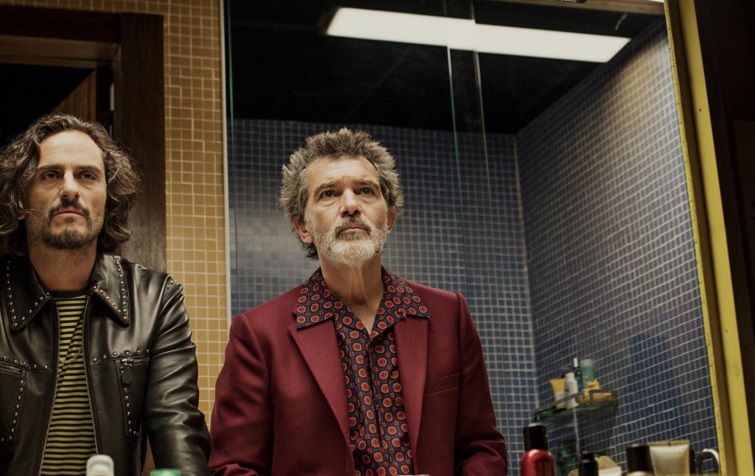 | Date | Time |
| --- | --- |
| Fri 6th September | 7.45pm A/D |
| Sat 7th September | 7.45pm A/D |
| Sun 8th September | 7.45pm A/D |
| Mon 9th September | 7.45pm A/D |
| Tues 10th September | 10.30am A/D |
| Weds 11th September | 7.45pm A/D |
| Thurs 12th September | 10.30am A/D |
Dir: Pedro Almodóvar | Spain | 2019 | 113 mins | Spanish w/English subtitles
Cast: Antonio Banderas, Penélope Cruz, Asier Etxeandia, Leonardo Sbaraglia
Pain & Glory tells of a series of re-encounters experienced by Salvador Mallo, a film director in his physical decline, some of them in the flesh, others remembered: his childhood in the 60s, when he emigrated with his parents to a village in Valencia in search of prosperity; his first desire; his first adult love in the Madrid of the 80s; the pain of the breakup of that love while it was still alive and intense and writing as the only therapy to forget the unforgettable; his early discovery of cinema; and the void, the infinite void that creates the incapacity for him to keep on making films. PAIN AND GLORY talks about creation, about the difficulty of separating it from one's own life and about the passions that give it meaning and hope. In recovering his past, Salvador finds the urgent need to recount it, and in that need he also finds his salvation.
We apologise that the distributor gave us incorrect information about the availability of descriptive subtitling for this film – it has not been released with this access feature. The film is not being screened with full subtitling (for D/deaf and hard of hearing audiences) on Tuesday 10th September, only with the standard language captions, translating Spanish dialogue spoken on screen to English language subtitles.
Sign up to our weekly listings newsletter
All times listed are the programme start time unless otherwise stated. Films start approx 30 mins after the programme start time.