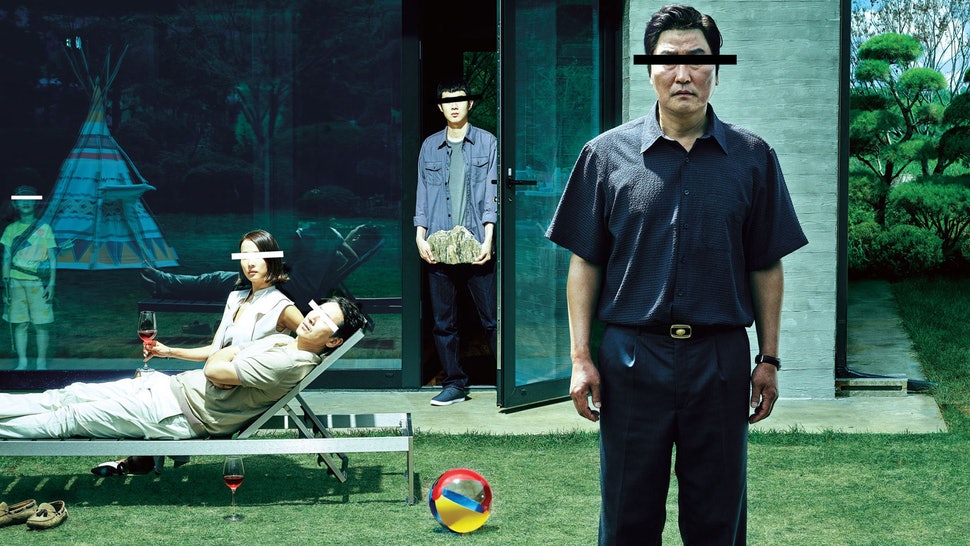 PURCHASE ADVANCE TICKETS ONLINE
Doors 7.00pm, Film at 7.45pm and ends at 9.55pm
Dir: Bong Joon-ho | Korea | 2019 | 132 mins | Cast: Kang-ho Song, Sun-kyun Lee, Yeo-jeong, Woo-sik
Choi | Korean with English Subtitles
Don't miss your chance to watch the first ever non-English-language film to win the Academy Award for Best Picture on the big screen.
Meet the Park Family: the picture of aspirational wealth. And the Kim Family, rich in street smarts but not much else. Be it chance or fate, these two houses are brought together and the Kims sense a golden opportunity. Masterminded by college-aged Ki-woo, the Kim children expediently install themselves as tutor and art therapist, to the Parks. Soon, a symbiotic relationship forms between the two families. The Kims provide "indispensable" luxury services while the Parks obliviously bankroll their entire household. When a parasitic interloper threatens the Kims' newfound comfort, a savage, underhanded battle for dominance breaks out, threatening to destroy the fragile ecosystem between the Kims and the Parks. By turns darkly hilarious and heart-wrenching, Parasite showcases a modern master at the top of his game.
"It is almost a supernatural or sci-fi story; an invasion of the lifestyle snatchers. Parasite gets its tendrils into you." The Guardian
Tickets must be purchased in advance and are priced £7.50 / £6.50 / £5. Due to Covid-19 restrictions, all our seating is in seating blocks 2 metres apart from other seating blocks, so capacity is much reduced. We advise you to book your tickets early to avoid disappointment. Please try to select a seating block the same size as your group size.
Due to current coronavirus situation, we have revised our refund policy so you can request a ticket refund if you are ill or have concerns about coronavirus. We simply ask that you please contact the cinema by emailing manager@hebdenbridgepicturehouse.co.uk at the latest by 9am on the day of the screening giving your name and booking reference. Thank you!
All times listed are the programme start time unless otherwise stated. Films start approx 30 mins after the programme start time.