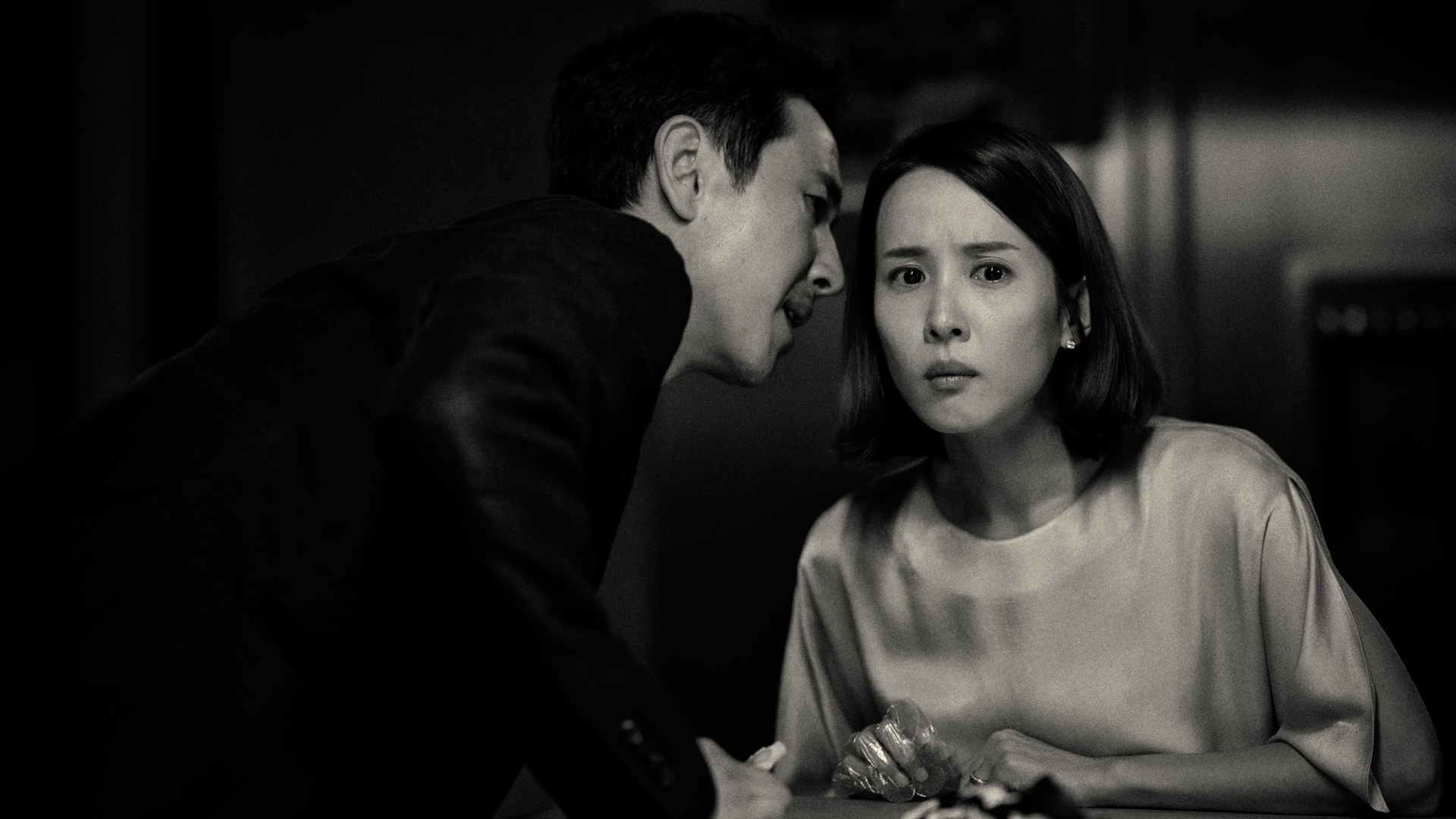 Dir: Bong Joon-ho | Korea | 2019 | 132 mins | Cast: Kang-ho Song, Sun-kyun Lee, Yeo-jeong, Woo-sik Choi
Korean with English Subtitles
After its extraordinary success in Cannes and at the Oscars, Golden Globes, BAFTAs, Independent Spirit Awards, and, we could go on, Bong Joon Ho's brilliant Palme d'Or-winner returns in this special black-and-white version. The transfer was done by director Bong and offers the lustrous contrasts of monochrome.
Meet the Park Family: the picture of aspirational wealth. And the Kim Family, rich in street smarts but not much else. Be it chance or fate, these two houses are brought together and the Kims sense a golden opportunity. Masterminded by college-aged Ki-woo, the Kim children expediently install themselves as tutor and art therapist, to the Parks. Soon, a symbiotic relationship forms between the two families. The Kims provide "indispensable" luxury services while the Parks obliviously bankroll their entire household. When a parasitic interloper threatens the Kims' newfound comfort, a savage, underhanded battle for dominance breaks out, threatening to destroy the fragile ecosystem between the Kims and the Parks. By turns darkly hilarious and heart-wrenching, Parasite showcases a modern master at the top of his game.
How we list our screening timings has changed. We now list the actual film / live arts event start time, not the time of our pre-show programme. Doors usually open 45 mins before this. Please arrive in good time before the start time listed, and enjoy!
Please read our Cinema FAQs page detailing our safety guidance and refunds policy.