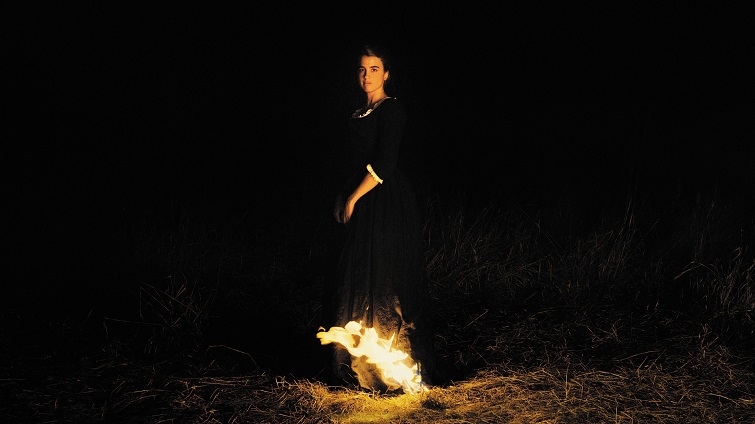 Director: Céline Sciamma| France | 2020 |122 mins
Cast: Noémie Merlant, Adèle Haenel
Brittany, France, 1760. Marianne, a painter, is commissioned to do the wedding portrait of Héloïse, a young lady who has just left the convent. Héloïse is a reluctant bride to be and Marianne must paint her without her knowing. She observes her by day and secretly paints her at night. Intimacy and attraction grow between the two women as they share Héloïse's first and last moments of freedom, all whilst Marianne paints the portrait that will end it all.
Céline Sciamma reunites with Award-winning actress Adèle Haenel for an intimate and deeply moving period drama.
✭✭✭✭✭
"Céline Sciamma's masterpiece….Sublime filmmaking makes this love story soar"
Katie Goh, Little White Lies
✭✭✭✭✭
"A superbly elegant, enigmatic drama"
Peter Bradshaw, The Guardian
✭✭✭✭✭
"A powerfully original story of art and love"
Dave Calhoun, Time Out
✭✭✭✭✭
"Portrait of a Lady on Fire will set your world alight"
Anna Smith, Metro
✭✭✭✭✭
"A scintillating and sensual period piece…Explosively wild, transporting and sexy"
Katherine McLaughlin, The List
"A masterpiece…Devastatingly unforgettable story of love and memory"
David Ehrlich, IndieWire
"Haunting and downright revolutionary"
Isabel Stevens, Sight & Sound
Triple F Rated. Find out more at f-rated.org
All times listed are the programme start time unless otherwise stated. Films start approx 30 mins after the programme start time.