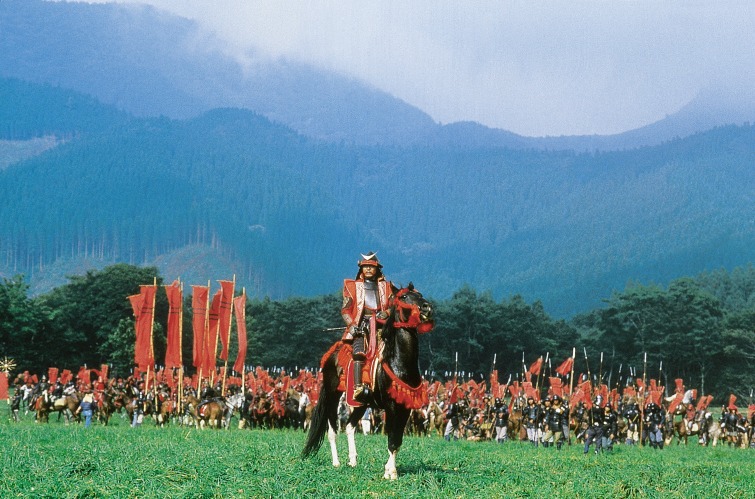 | Date | Time |
| --- | --- |
| Sun 1st May | 4.00pm |
| Mon 2nd May | 7.00pm |
Dir: Akira Kurosawa | Japan / France | 1985 | 160 mins | Japanese w/ English subtitles Cast: Tatsuya Nakadai, Akira Terao, Jinpachi Nezu, Daisuke Ryu
A stunning 4K digital restoration of Akira Kurosawa's (Seven Samurai, Rashômon) Ran, his famous interpretation of King Lear. Borrowing from the legend of Mōri Motonari (a 16th century Japanese warlord) as well as the Shakespearean tragedy, Ran stars Tatsuya Nakadai as the vain, arrogant Great Lord Hidetora Ichimonji, who at seventy decides to abdicate and divide his kingdom between his sons with catastrophic results. Spectacularly beautiful, with painterly, colour-saturated frames, Kurosawa's 10-year labour of love is an undoubted masterpiece; both an historical epic and a bloody, action-packed war film with a silent central battle scene that must be seen to be believed.
"Ran reminds you why cinema exists […] this is a film that works on the level of pure cinema and tells you something new about Shakespeare; not through words, but through visuals. It deserves to be seen on the big screen." Mark Kermode, Kermode Uncut
All times listed are the programme start time unless otherwise stated. Films start approx 30 mins after the programme start time.