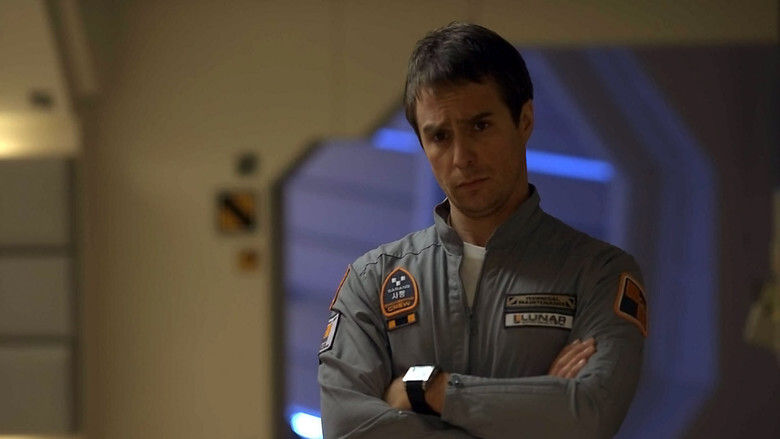 | Date | Time |
| --- | --- |
| Sat 1 July | 4.30pm |
Dir: Duncan Jones | UK |2009 | 97 mins
Cast: Sam Rockwell | Kevin Spacey | Dominique McElligott
After 3 years working on a lunar mine with only the base's vigilant computer Gerty (voiced by Kevin Spacey) as his sole companion, Sam Bell (Sam Rockwell) is eagerly awaiting the end of his shift and his reunion with his wife and daughter. Suddenly, Sam's health takes a turn for the worse, leading to a terrible accident on the lunar surface and a disturbing discovery that threatens to be his undoing. Presented in 35mm, Duncan Jones's BAFTA award-winning debut Moon is an engrossing, intelligent sci-fi thriller cut from the same cloth as genre classics like Silent Running and Alien.
'Moon is a superior example of that threatened genre, hard science-fiction, which is often about the interface between humans and alien intelligence of one kind of or other, including digital.' Roger Ebert
Please read our Cinema FAQs page detailing our safety guidance and refunds policy.