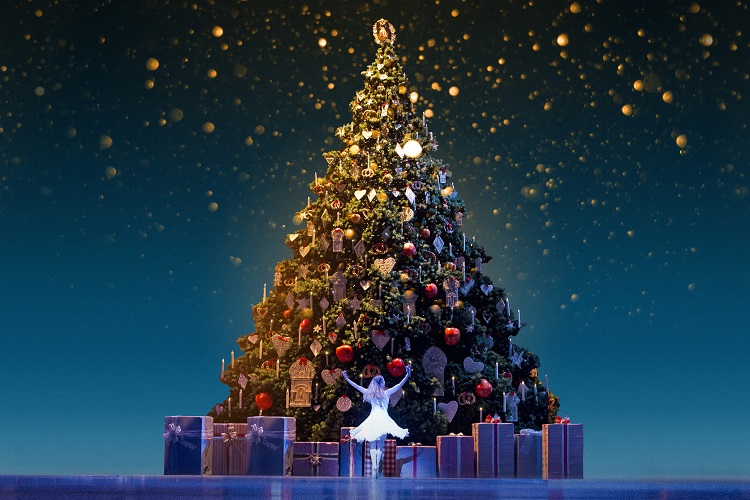 PURCHASE ADVANCE TICKETS ONLINE
140 minutes including one interval.
Thurs 10th December: doors 6.45pm, event starts at 7.30pm and end at 9.50pm
Sun 13th December: doors 1.45pm, event starts at 2.30pm and end at 4.50pm
Peter Wright's interpretation of The Nutcracker has been enchanting children and adults alike since its first performance by The Royal Ballet in 1984. Lev Ivanov's 1892 ballet combined with Tchaikovsky's sumptuous, iconic score are presented in a festive period setting with vivid designs to make this a charming and magical production.
Loosely based on the story by E.T.A. Hoffmann, the ballet begins in the 19th-century German home of the Stahlbaums, where they are hosting a lively Christmas party. The period setting is captured in opulent detail by Julia Trevelyan Oman's designs, which include authentic Christmas tree decorations that are magically brought to life. Wright's choreography ingeniously incorporates surviving fragments of the ballet's original material, including the sublime pas de deux for the Sugar Plum Fairy and her Prince. But in emphasizing the relationship between Clara and the Nutcracker, the production also gains a touching subtext of first love.
Recorded live in 2016.
Tickets must be purchased in advance and are priced £15 / £13 / £10. Due to Covid-19 restrictions, all our seating is in seating blocks 2 metres apart from other seating blocks, so capacity is much reduced. We advise you to book your tickets early to avoid disappointment. Please try to select a seating block the same size as your group size.
Due to current coronavirus situation, we have revised our refund policy so you can request a ticket refund if you are ill or have concerns about coronavirus. We simply ask that you please contact the cinema by emailing manager@hebdenbridgepicturehouse.co.uk at the latest by 9am on the day of the screening giving your name and booking reference. Thank you!
Please read our Cinema FAQs page detailing our safety guidance and refunds policy.