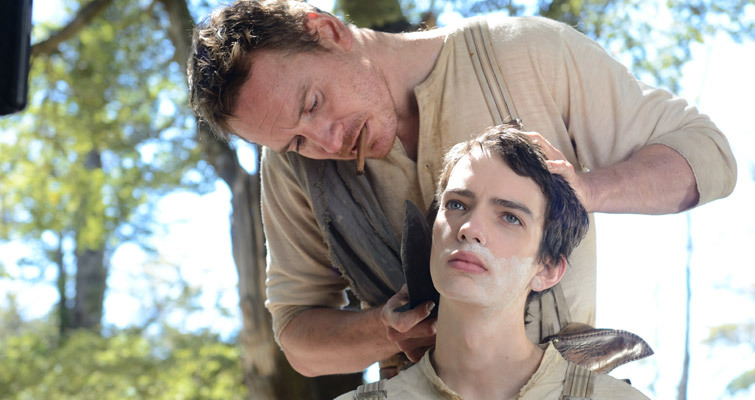 | Date | Time |
| --- | --- |
| Mon 3rd August | 7.45pm |
| Tues 4th August | 7.45pm |
Dir: John Maclean | New Zealand / UK | 2015 | 83 mins
Cast | Michael Fassbender, Kodi Smit-McPhee, Ben Mendelsohn
Michael Fassbender (Shame, 12 Years a Slave) stars in John Maclean's terrific revisionist western. Naive young Jay (Kodi Smit-McPhee) is travelling across late 1800s America to his sweetheart. Encountering danger, he's saved by the mysterious Silas (Fassbender) who proceeds to protect him from all manner of horrifying scrapes, before outlaw (Ben Mendelsohn) gets on their tail. With gallows humour and gorgeous visuals, we immediately know we are in for something out of the ordinary. Slow West defamiliarises our understanding of the American west's history and explores how self-determinism, rather than fate, has made America the country we know today.
"Bold, beautiful and original […] Eye-popping imagery, bursts of surreal hilarity" **** Jordan Hoffman, Guardian|
*For the visually impaired, we offer audio description via a headset, on this film. Please ask at the Box Office to borrow a headset. All films with audio description available are signified by a single asterisk on the website and on our monthly brochure. For more information visit our Audio and Soft Subtitles Page
Please read our Cinema FAQs page detailing our safety guidance and refunds policy.