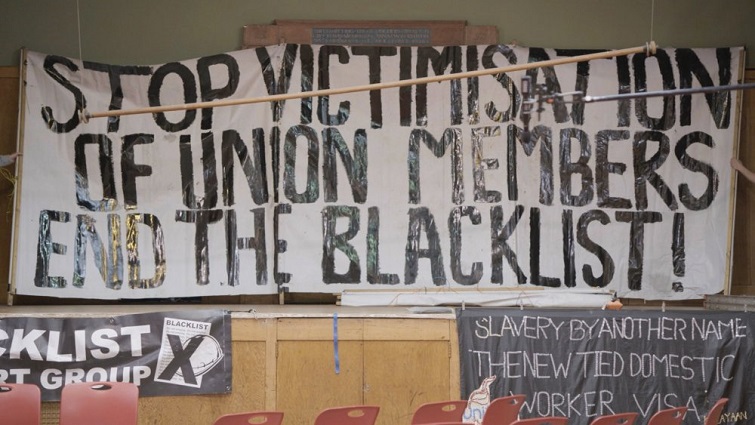 | Date | Time |
| --- | --- |
| Sun 22nd September | 4.30pm |
Dir: Lucy Parker | UK | 2019 | 76 mins | Documentary
Director Lucy Parker and a panel including journalist Pete Lazenby and blacklisting victim George Tapp will be present for a post screening discussion and audience question and answer session. The expected finish time of the event is around 7pm
Blacklisting in the UK construction industry impacted thousands of workers who were labelled 'troublemakers' for speaking out and secretively denied employment. Activists uncovered alarming links between workplace blacklisting and undercover policing. Solidarity attentively follows meetings between activists and law students, brought together for the film, revealing the determination of a community working together to find a route to justice.
This film is F-Rated
Developed by Bath Film Festival and now expanding across the UK, the F-Rating is a new film rating which highlight films made by and featuring women. Find out which films pass the F-Rated test and discover the female writers, directors and actors leading change in the industry.
Find out more on f-rated.org
https://www.facebook.com/F.Rated.org
https://twitter.com/f__rating
Sign up to hear from us
How we list our screening timings has changed. We now list the actual film / live arts event start time, not the time of our pre-show programme. Doors usually open 45 mins before this. Please arrive in good time before the start time listed, and enjoy!
Please read our Cinema FAQs page detailing our safety guidance and refunds policy.