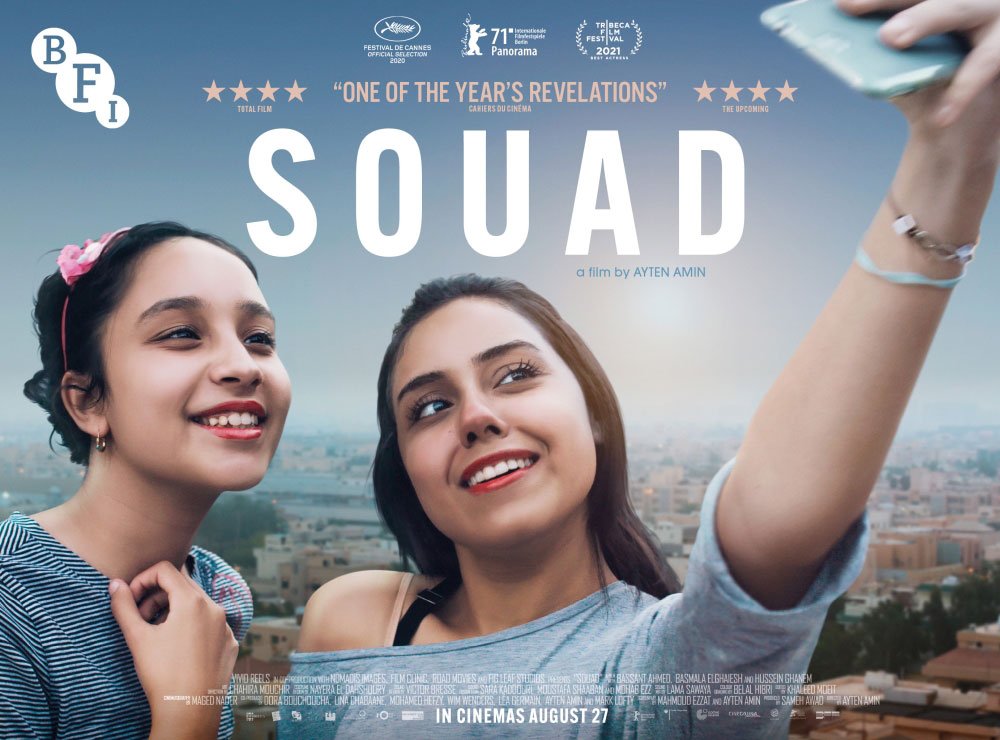 ★★★★★ 'Absolutely compelling and engaging' The Upcoming
Dir: Ayten Amin
Cast: Bassant Ahmed, Basmala Elghaiesh, Hussein Ghanem
Running time: 96 mins
Zagazig, north of Cairo: 19-year-old Souad (Bassant Ahmed) is on the cusp of adulthood, but her desire for new freedoms clashes with the expectations of her family, religion and society. In public, she is a diligent student, obedient daughter and sister (to 13-year-old Rabab, played by Basmala Elghaiesh), but in private, she maintains a more liberated alter ego and makes romantic connections online. Trying to outwit the limitations imposed upon her by constantly adopting different personalities, she dreams of a truly self-determined life; but her ambitions are at odds with reality.
Moving between Zagazig and more cosmopolitan Alexandria, Souad offers a complex picture of contemporary Egypt that's both affectionate and critical, as well as a moving portrait of its youth as they aspire to be loved, to live and be born into the wider world. Fluidly naturalistic and clear-eyed, Amin's dynamic film illustrates the fugitive spaces inhabited by young Egyptian women, their strategies for survival and the unsustainable internal tensions engendered by forbidding freedoms that are so readily available online.
How we list our screening timings has changed. We now list the actual film / live arts event start time, not the time of our pre-show programme. Doors usually open 45 mins before this. Please arrive in good time before the start time listed, and enjoy!
Please read our Cinema FAQs page detailing our safety guidance and refunds policy.