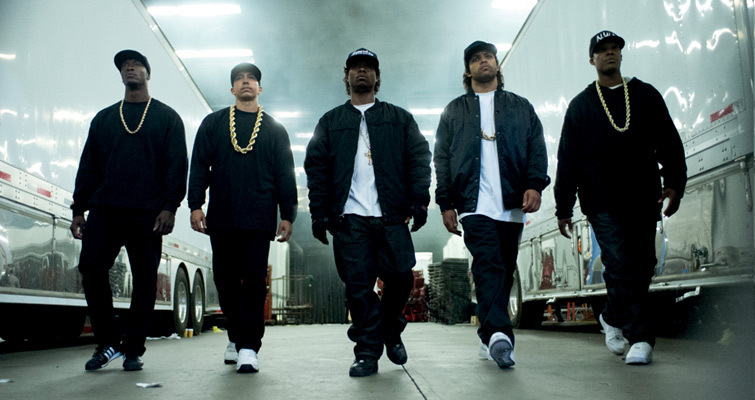 | Date | Time |
| --- | --- |
| Sun 18th October | 7.45pm |
| Tues 20th October | 7.45pm |
| Thurs 22nd October | 7.45pm |
The fantastic Straight Outta Compton tells the story of seminal hip hop group N. W. A – comprising Dr. Dre, Ice Cube, Eazy-E, DJ Yella and MC Ren – whose groundbreaking debut album galvanised youth culture on its 1988 release, and is now a classic. Using explicit, honest rhymes and hardcore beats, these five young men voiced their frustration and anger about hood life in southern L. A. – then the most dangerous place in America – in their propulsive, addictive tracks. Straight Outta Compton shows how their music resonated across the world; following the rise and fall of the group against a backdrop of recurrent gang violence, HIV, the L. A. riots and vast, perilous fame.
All times listed are the programme start time unless otherwise stated. Films start approx 30 mins after the programme start time.