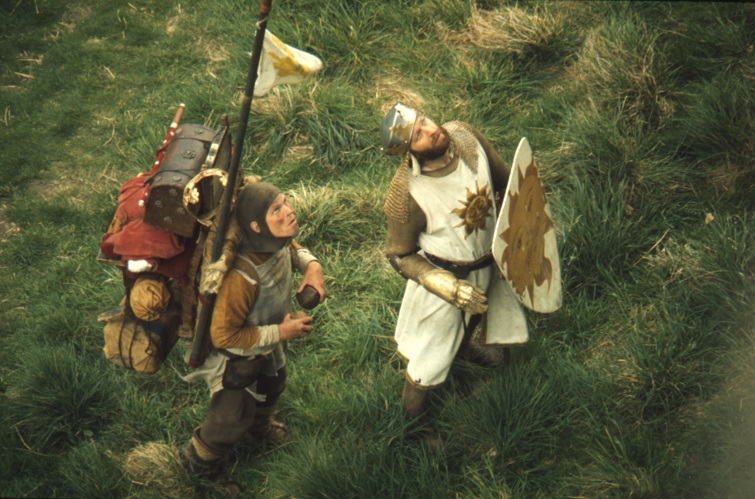 | Date | Time |
| --- | --- |
| Sat 24th Nov | 4.30pm |
With the support of the Independent Cinema Office and BFI, awarding funds from The National Lottery.
The BFI will stage the UK's greatest ever celebration of film and TV comedy this winter; from boundary-pushing writers and performers who say the unsayable, to silent slapstick heroes of the past and disreputable and anarchic voices of the present, this season will celebrate the best-loved works of comic genius, with an array of talent taking part throughout the season.
Dir: Terry Gilliam,Terry Jones | UK | 1975 | 87 mins
Cast: Graham Chapman, John Cleese, Eric Idle, Michael Palin
The legendary Monty Python troupe's first feature takes us on an uproarious medieval quest. Sublimely irreverent, hilariously funny and endlessly quotable, Monty Python & the Holy Grail brings you laughter, coconuts and a much needed dose of anarchic Python daring. Circa 932 AD: King Arthur (Graham Chapman), accompanied by trusty servant Patsy (Terry Gilliam) seeks knights to join his round table at Camelot. But it isn't a simple process –as they find when they encounter constitutional-obsessed peasants, a Three-Headed Knight and singing dancers of Camelot along the way.
Sign up to our weekly listings newsletter
All times listed are the programme start time unless otherwise stated. Films start approx 30 mins after the programme start time.