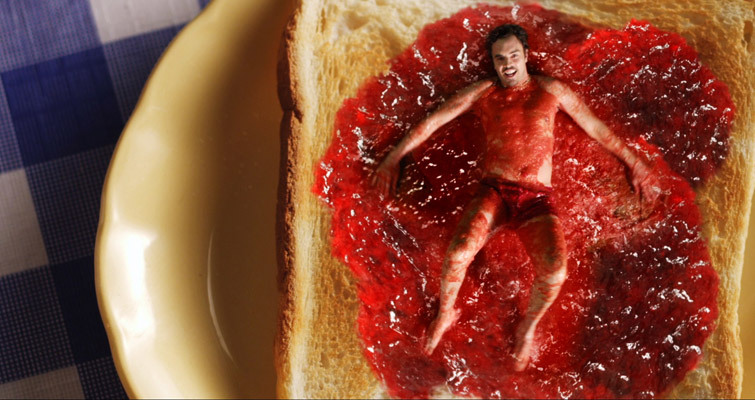 | Date | Time |
| --- | --- |
| Mon 10th August | 7.45pm |
Dir: Damon Gameau | Australia | 2014 | 100 mins
Documentary
In recent years sugar has overtaken saturated fats as the dietary evil we accept wreaks the most damage on our increasingly sizeable bodies. In this documentary, director Damon Gameau
tries a unique experiment to explore the effects of a high sugar diet on a healthy body, by consuming only foods commonly perceived as 'healthy'. Through this entertaining and informative journey, he highlights some of the issues that plague the sugar industry, and where sugar lurks on supermarket shelves. Discovering the bitter truth about this most addictive of substances, this film will forever change the way you think about 'healthy' food.
All times listed are the programme start time unless otherwise stated. Films start approx 30 mins after the programme start time.