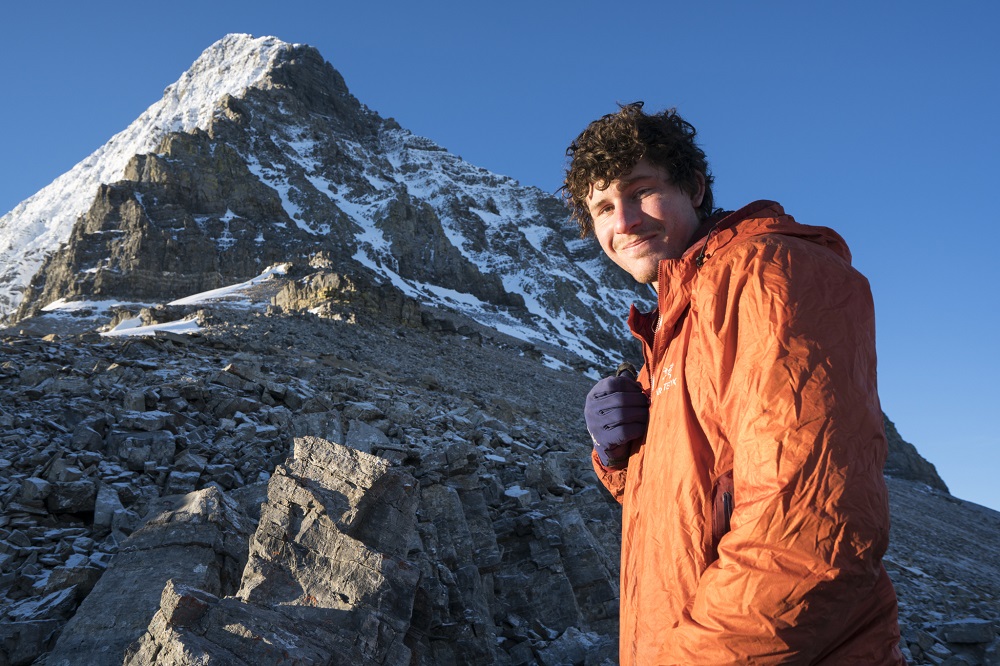 "An exultant, heart-in-mouth odyssey… Experience it on the biggest possible screen." Time Out
Dir: Peter Mortimer, Nick Rosen
Cast: Alex Honnold, Reinhold Messner, Marc-Andre Leclerc, Brette Harrington, Barry Blanchard
Running time: 92 mins
Marc-André Leclerc climbs alone, far from the limelight. On remote alpine faces, the free-spirited 23-year-old makes some of the boldest solo ascents in history. Yet, he draws scant attention. With no cameras, no rope, and no margin for error, Marc-André's approach is the essence of solo adventure. Intrigued by these quiet accomplishments, veteran filmmaker Peter Mortimer (The Dawn Wall) sets out to make a film about Marc-André. But the Canadian soloist is an elusive subject: nomadic and publicity shy, he doesn't own a phone or car, and is reluctant to let the film crew in on his pure vision of climbing. As Peter struggles to keep up, Marc-Andrés climbs grow bigger and more daring. Elite climbers are amazed by his accomplishments, while others worry that he is risking too much. Then, Marc-André embarks on a historic adventure in Patagonia that will redefine what is possible in solo climbing.
How we list our screening timings has changed. We now list the actual film / live arts event start time, not the time of our pre-show programme. Doors usually open 45 mins before this. Please arrive in good time before the start time listed, and enjoy!
Please read our Cinema FAQs page detailing our safety guidance and refunds policy.