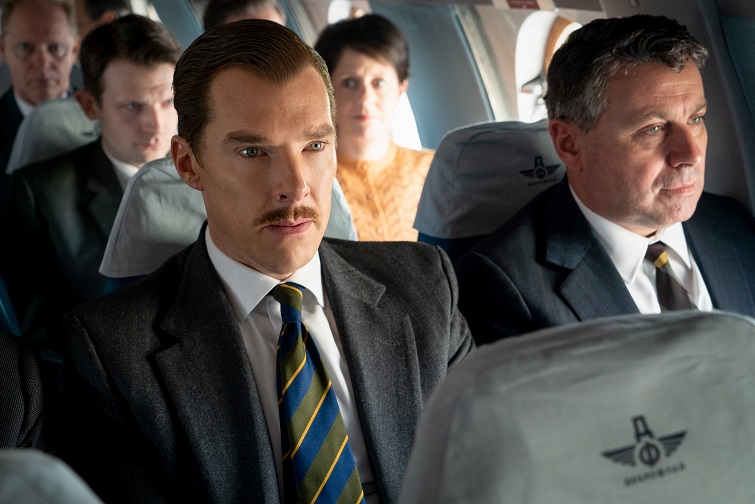 Dir: Dominic Cooke
Cast: Benedict Cumberbatch, Merab Ninidze, Rachel Brosnahan, Jessie Buckley, Angus Wright
Running Time: 111 mins
In this true-life Cold War spy thriller, unassuming British businessman Greville Wynne (Benedict Cumberbatch) becomes entangled in one of the greatest international conflicts in history. Recruited by MI6 and a CIA operative (Angus Wright and 2018 Primetime Emmy® and 2018 &
2019 Golden Globe® winner Rachel Brosnahan, "The Marvelous Mrs. Maisel," Best Actress in a TV Comedy Series), Wynne forms a covert partnership with Soviet officer Oleg Penkovsky (Merab Ninidze), and both men risk everything in a danger-fraught race against time to provide
the intelligence needed to prevent nuclear confrontation and end the Cuban Missile Crisis.
How we list our screening timings has changed. We now list the actual film / live arts event start time, not the time of our pre-show programme. Doors usually open 45 mins before this. Please arrive in good time before the start time listed, and enjoy!
Please read our Cinema FAQs page detailing our safety guidance and refunds policy.