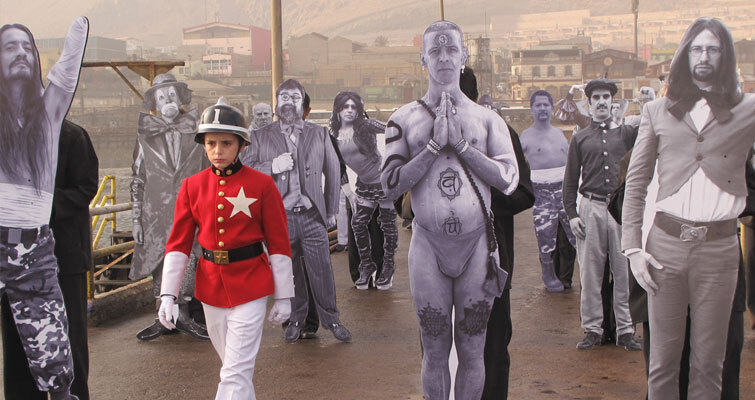 | Date | Time |
| --- | --- |
| Sun 1st November | 7.45pm |
Dir: Alejandro Jodorowsky | France / Chile | 2013 | 130 mins | Spanish w/Eng Subtitles
Cast: Brontis Jodorowsky, Pamela Flores, Jeremias Herskovits
Cult filmmaker Alejandro Jodorowsky's (Santa Sangre, El Topo, The Holy Mountain) first film in 23 years is an incendiary, semi-autobiographical musical fantasy. Young Alejandro lives with his Jewish-Ukrainian parents Jaime (Brontis Jorodowsky, the filmmaker's son) and Sara (Pamela Flores) in Chile. His father is a communist whose plans to assassinate the right-wing president Carlos Ibáñez del Campo lead to a fantastical series of events. A spellbinding mix of Jodorowsky's personal history with metaphor, mythology and poetry, it's both a serious investigation of fascism and anti-Semitism and a visual feast; a lyrical, movingly brilliant return to filmmaking from the now 86-year-old director.
"Euphoric, erotic, despairing" **** Peter Bradshaw, Guardian
"Alejandro Jodorowsky makes a magical comeback […] an unexpected delight" Geoffrey McNab, Independent
All times listed are the programme start time unless otherwise stated. Films start approx 30 mins after the programme start time.