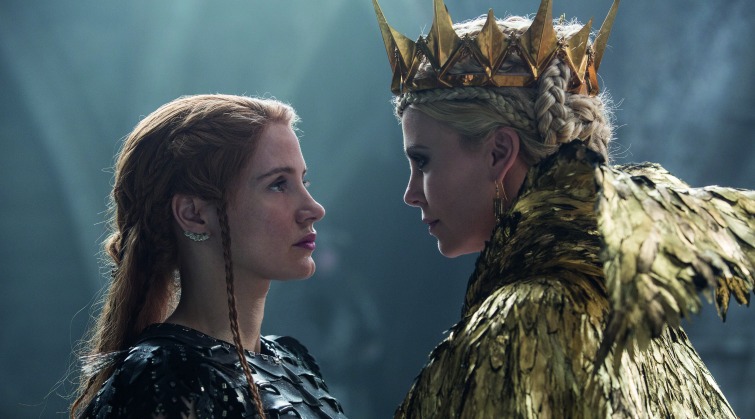 | Date | Time |
| --- | --- |
| Sat 14th May | 1.30pm |
| Sun 15th May | 1.00pm |
Dir: Cedric Nicolas-Troyan | USA | 2016 | 114 mins
Cast: Chris Hemsworth, Charlize Theron, Emily Blunt
Charlize Theron returns as evil queen Ravenna in this glittering prequel to 2012's Snow White and the Huntsman. Betrayed by her sister, heartbroken Freya (Emily Blunt) retreats to a northern kingdom to raise an army of huntsmen as her protectors. Gifted with the ability to freeze her enemies in ice, Freya teaches her young soldiers: never fall in love. When Eric (Chris Hemsworth) and fellow warrior Sara defy this rule, the angry queen does whatever she can to stop them. As war between the siblings escalates, Eric and Sara unite with Freya to end Ravenna's wicked reign.
*For the visually impaired, we offer audio description via a headset, on this film. Please ask at the Box Office to borrow a headset. All films with audio description available are signified by a single asterisk on the website and on our monthly brochure. For more information visit our Audio and Soft Subtitles Page
Please read our Cinema FAQs page detailing our safety guidance and refunds policy.