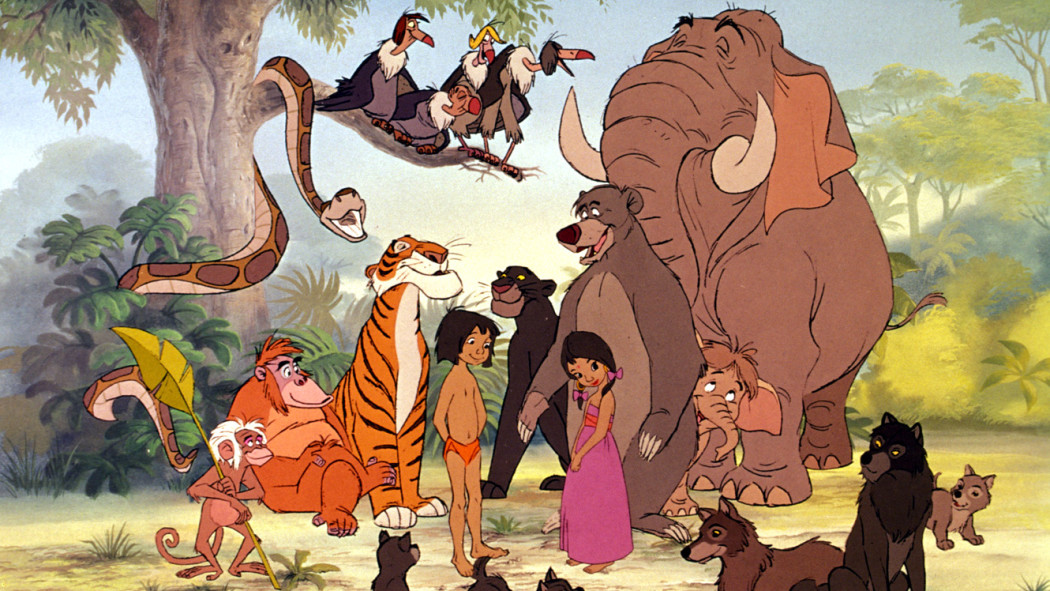 Dir: Wolfgang Reitherman | USA | 1967 | 78 mins
Voice cast | Phil Harris, Sebastian Cabot, Bruce Reitherman, Louis Prima
Enjoy Disney's joyous, rambunctious and gloriously soundtracked classic on the big screen and remind yourself of the bare necessities of life. Mowgli (Bruce Reitherman) is a young orphan found by black panther Bagheera (Sebastian Cabot) and raised among wolves until the return of the dangerous Bengal tiger Shere Khan means he must return to live with people for his own safety. It's a trip which ends up being a huge adventure for Mowgli – first with Bagheera, then with loveable, funny bear Baloo (Phil Harris), during which they must outwit a gang of monkeys, hungry Indian python Kai, and eventually Shere Khan himself.
This film was selected by the audience as one of their favourite family matinees, and is presented as part of our Matinee Moments strand of our 2021 centenary celebrations.
How we list our screening timings has changed. We now list the actual film / live arts event start time, not the time of our pre-show programme. Doors usually open 45 mins before this. Please arrive in good time before the start time listed, and enjoy!
Please read our Cinema FAQs page detailing our safety guidance and refunds policy.