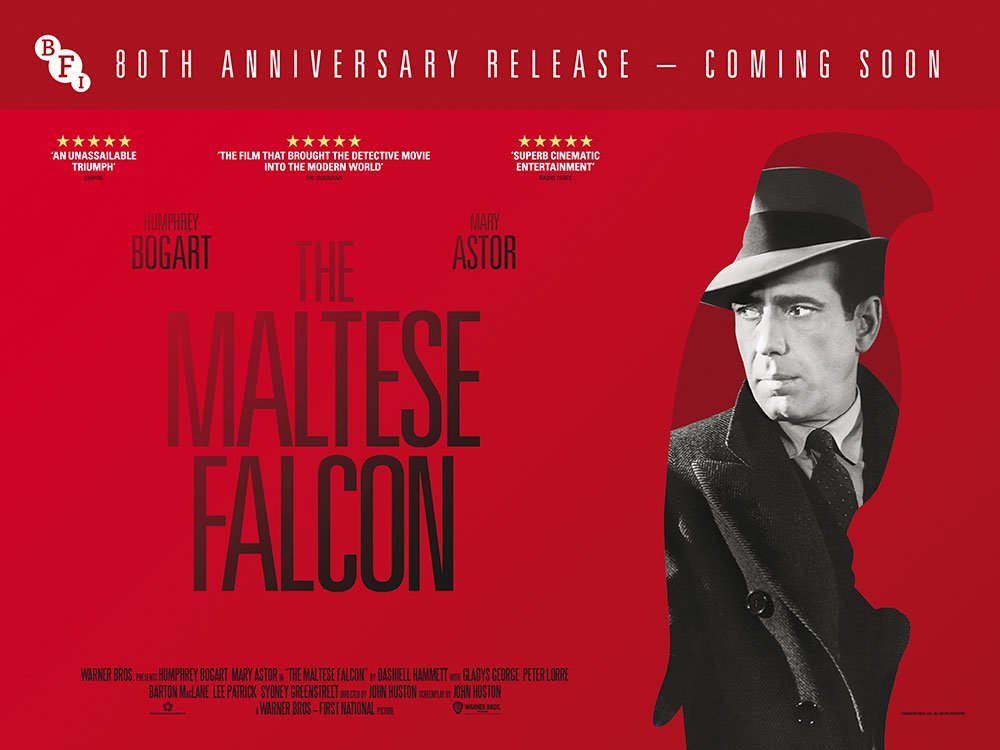 Dir: John Huston
Cast: Humphrey Bogart, Mary Astor, Sydney Greenstreet, Peter Lorre, Elisha Cook Jr.
Running time: 101 mins
John Huston's much-loved directorial debut, this year celebrating its 80th anniversary, turned Humphrey Bogart into a major star and helped set the template for the film noir genre.
Academy Award winner Humphrey Bogart stars as tough San Francisco private detective Sam Spade in the classic, convoluted story of Spade's involvement with a deadly band of international thieves (played by Sydney Greenstreet and Peter Lorre in their first film together) who will lie, double-cross and murder to obtain a small, jewel-encrusted statue known as The Maltese Falcon. Mary Astor stars as the femme fatale tempting Spade into a dark web of lies and death. Adapted by John Huston from Dashiell Hammett's novel, The Maltese Falcon is widely considered as one of the most influential detective films ever made.
How we list our screening timings has changed. We now list the actual film / live arts event start time, not the time of our pre-show programme. Doors usually open 45 mins before this. Please arrive in good time before the start time listed, and enjoy!
Please read our Cinema FAQs page detailing our safety guidance and refunds policy.