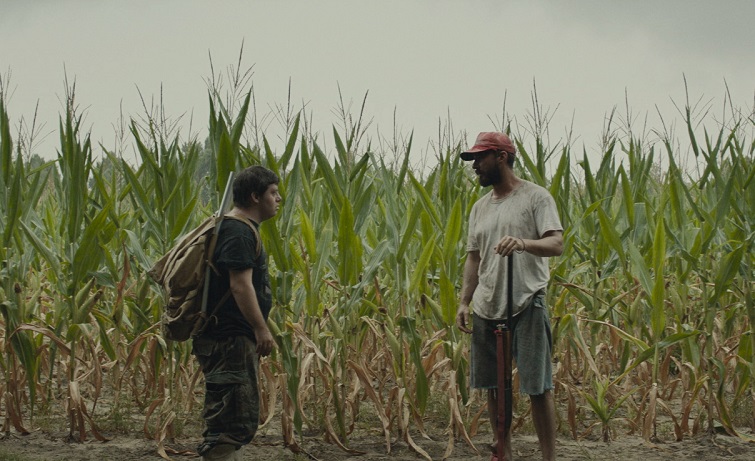 Dir: Tyler Nilson and Michael Shwartz | US | 2019 | 93 mins |
Cast: Zack Gottsagen, Shia LaBeouf, Dakota Johnson, Bruce Dern
"★★★★ – Gottsagen delivers… an emotionally persuasive performance that anchors this backwater yarn" – The Observer
"★★★★ – warms the heart" – Empire
"★★★★★ – LaBeouf… crafts something stunningly soft and tender" – The Upcoming
"★★★★ – Movies that double as subversive landmarks are rarely as charming as The Peanut Butter Falcon" – The Financial Times
From the makers of Little Miss Sunshine, The Peanut Butter Falcon is a modern Mark Twain-esque adventure starring Shia LaBeouf (American Honey, Fury) as a small-time outlaw turned unlikely coach who joins forces with Zak, a young man with Down Syndrome on the run from the nursing home with the dream of becoming a professional wrestler. Dakota Johnson (Suspiria, Fifty Shades of Grey) stars as Zak's loving, but stubborn, carer.
Special offer for those aged under 26! Just for The Peanut Butter Falcon: Under 26s admission is £4.50 for any screening of this film (including the Elevenses screening). With thanks to the BFI Film Audience Network for supporting this new release at the Picture House.
Weekend matinee (early afternoon) screenings on Sat 9th and Sun 10th November are priced at only £5.50 for everyone (but for this film only, under 26s are only £4.50, even for the matinees).
The Tuesday morning screening is exclusively for Parents / Carers and their babies aged under 12 months.
Please read our Cinema FAQs page detailing our safety guidance and refunds policy.