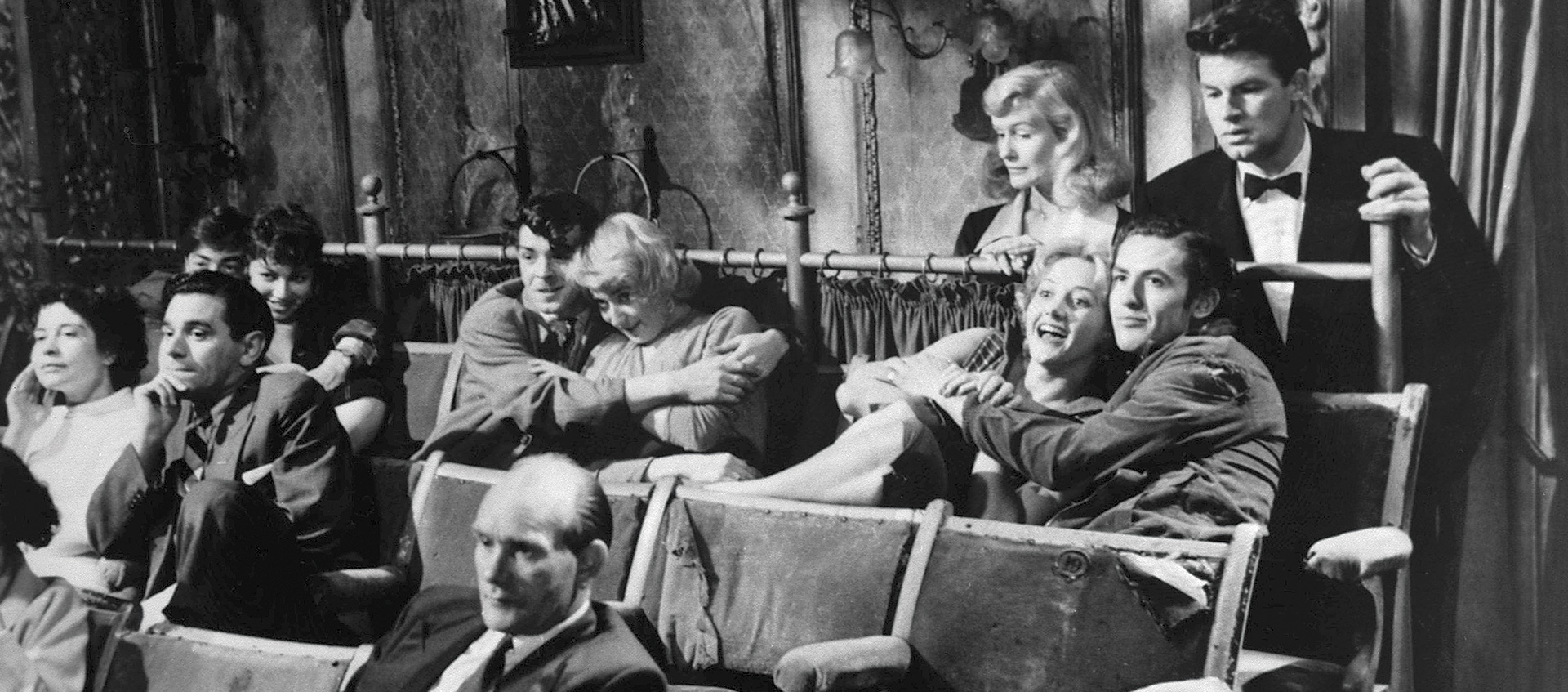 Co-starring Peter Sellers alongside Virginia McKenna, Bill Travers, Margaret Rutherford, Leslie Phillips and Sid James, the delightful 1957 comedy sees a young married couple unexpectedly inherit a traditional picture house, The Bijou Kinema, in a town they've never even heard of.
Leaving their modern London life to investigate their new business, the pair are shocked to discover a crumbling wreck of a building, wedged between two busy train lines. Currently closed down, it nevertheless has an eccentric trio of staff – and faces stiff competition from new, modern, shiny big-screen venue The Grand nearby.
Receiving an offer from the Grand's proprietor to purchase the site, the couple are initially tempted, but soon realise it is far too small a sum to accept and set about revitalising the Bijou as best they can. But with the doddering established staff and only a terrible, outdated selection of films to go on, there's an immense struggle before them.
This is a 35mm film screening.
This film is part of Screen Heritage project, which is supported by Film Hub North, proud to be part of the BFI Film Audience Network. Screen Heritage ticket prices are subsidised: full price £5, concessions £3, refugees and asylum seekers free.
How we list our screening timings has changed. We now list the actual film / live arts event start time, not the time of our pre-show programme. Doors usually open 45 mins before this. Please arrive in good time before the start time listed, and enjoy!
Please read our Cinema FAQs page detailing our safety guidance and refunds policy.