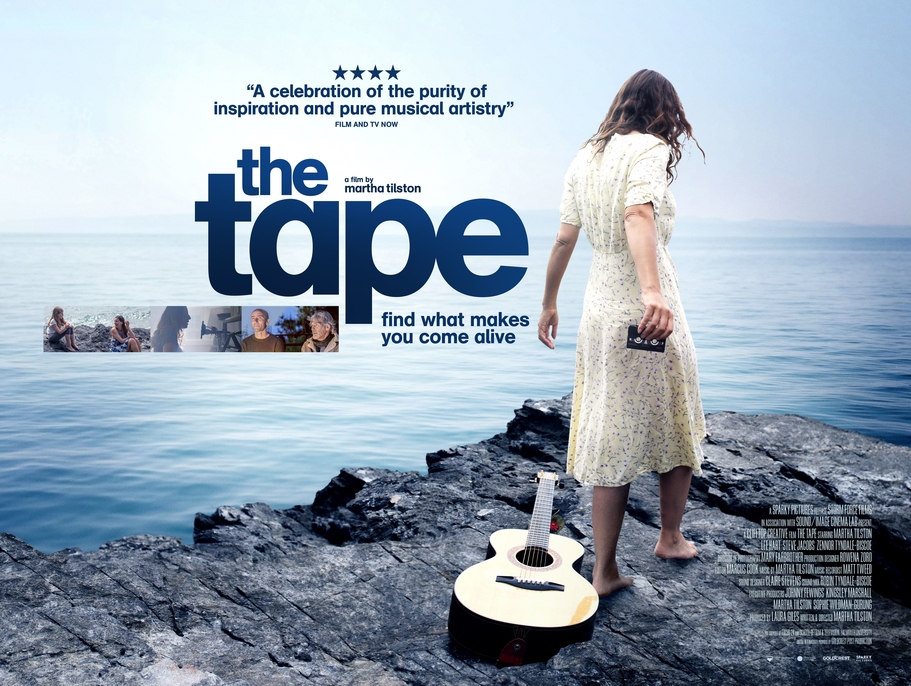 NEW DATE: Saturday 16th October at 8pm. Ticket holders for the original September date have all been contacted (emailed 15.9.2021 – please check your spam folders).
Join us for a special screening of new film, The Tape, starring Martha Tilston, followed by a Q&A with Martha and a performance by Martha live on stage.
Acclaimed artist Martha Tilston's presents her brand-new feature film, "The Tape", a tale of music and romance, with a soundtrack, and accompanying album, recorded live on the film's set. Produced by Laura Giles and Executive Produced by Johnny Fewings, the film's cast is led by Martha, Lee Hart and Steve Jacobs.
Tally, a disillusioned songwriter drifting through life, finds her inspiration renewed at an atmospheric Cornish cliff-top house and records a single analogue copy of her new album. When corporate lawyer Leo is drawn into Tally's world of music and mythology, the implications ricochet through both their lives with the tape acting as a talisman, helping those who encounter it to truly come alive.
The event will end around 10-10.15pm.

How we list our screening timings has changed. We now list the actual film / live arts event start time, not the time of our pre-show programme. Doors usually open 45 mins before this. Please arrive in good time before the start time listed, and enjoy!
Please read our Cinema FAQs page detailing our safety guidance and refunds policy.